• A Family Not A Group • Baghead • ISAIAH with the Hair • Roadblocks
DNA Family member Isaiah "wit da Hair" Mostafa stays on the DNA dot com website, he returns this time with producer Baghead with "Roadblocks", the first single from their upcoming EP (untitled). Baghead, being one of our favorite producers for the last 4-5 years (here's why) was a mainstay on the (now on hiatus) Drums & Ammo "Friendly Fire" radio show. "Roadblocks" can be the anthem for every artist/visionary/dreamer with a mission or purpose that drives them. "They gon' be, Roadblocks Roadblocks!" More info on Isaiah Mostafa and Baghead. #DNA Artists: Isaiah Mostafa & Baghead Isaiah Mostafa and Baghead linked...
---
name Even though this is the first official DNA Video Premier with Nimsins, Nims has been part of the DNA of DNA for years. Nimsins was put on our radar in 2017 at a Lo-Fiction (Nimsins early Hip Hop crew) art show/performance in Downtown Oakland. This was one of the first times I'd came in contact with an Oakland based crew that gave me that Hieroglyphics/Indi energy that'd been lacking. Nimsons comes from East Oakland where the root of all of his art stems and reflects from. As a two-year-old in 1997, he was shot by a stray bullet that would...
---
The DNA family is saddened by the passing of militant Irish-born singer Sinead O'Connor, who should be remembered for a vast catalogue of recorded music, live concerts and acts of rebellion. She was just 56 years of age and still performed under her birth name, Sinead O'Connor, after converting to Islam some years ago taking the name Shuhada' Sadaqat. Most famous for her smash-hit and stellar recording of Prince-penned "Nothing Compares 2 U" she began singing/songwriting professionally at the age of 14 and recorded with Massive Attack, Bono of U2, MC Lyte and many other luminaries. Her performances on TV...
---
• Ad Rock • Beastie Boys • Capitol Records • MCA Adam Yauch • Mike D • Pauls Boutique
The soundscape of Paul's Boutique was a total departure from License to Ill. The Dust Brothers (E.Z. Mike (Michael Simpson) and King Gizmo (John King)) are said to have utilized *hundreds* of samples in the creation & production of this album ~ everything from the Sugarhill Gang to the Ramones, the Beatles to the Eagles. The "Boys" had grown lyrically as well, having moved from NY to LA (Laurel Canyon to be exact — a neighborhood with a rich, bohemian musical history of residents like Frank Zappa, Jim Morrison, Janis Joplin) the slow pace was opposite NY and it showed in their...
---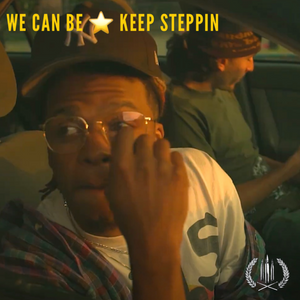 Claydough makes his first self produced project with Ajai Kasim, the duo connect for the double video "WE CAN BE and Keep Steppin". Flexing 2 different skillsets with the half R&B/half Hip Hop visual, "WE CAN BE and KEEP STEPPIN" both feel organic and not forced. At the time of creating this post I haven't checked the whole project, I'm interested in seeing which direction they go after this execution of such a wide range. We've enjoyed seeing Claydough progress as a producer and look forward to seeing these two artists next moves. Stay tuned to DNA for more from...