• 1979 • 2 chainz • 2-Left • 209 • 36 Chambers • 36 Trap Houses • 4-rax • 427 • 444 • 4two7 • A$AP MOB • A$AP Rocky • A-1 • A-F-R-O • A-Plus • AC3 • Adam Raps • Adelaide • Adidas • Amanda Beane • Amber Marks • Astu • cee lo green • Central California • Cham • Champ Green • Charlie mack • Chase Moore • Chester • chicago • Chow Mane • Chris Brown • Cleveland • clyde carson • colemine records • COLORQUEEN • common • Conway the Machine • Cortez • CPlus • Curren$y • D. Bledsoe • da beatminerz • Dame The Drummer • dbledsoe • deuce eclipse • disable planets • DJ • Dj D sharp • Dom Kennedy • Fantastic • Fantastic Negrito • Fashawn • fashion • Fat$ • Firefly Oshenisis • FutureLoveCult • Havoc • hiphop • Hop • House of Pain • Icelandic • instrumental • Kevin Allen • Khayree • Killah Priest • King Izrell • KingiKeem • krs one • Larry June • LaRussell • Lil Fame • Living Legends • ll cool j • Lo-Fiction • Los Angeles • Louie Vuitton • lovetones • Mach-Hommy • Madvillain • Main Attrakionz • Marciano YR • Mari Taylor • Marketing Kings • Mary J. Blige • maschine • Maya Huyana • Mota Media • Murs • music • Nappy Nina • Nash Npire • ODB • Odd Fututre • Ovrkast. • Styles P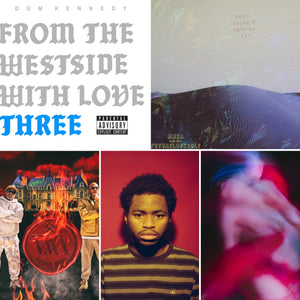 DNA "Friendly Fire" tonite w/ @ammbaataa 9-10 www.ADP.fm @alldayplayfm, new music from @futurelovecult • @ovrkast • @astu.music • @dopeitsdom • @stylesp x @mobbdeephavoc and more 💎's. Tune in #DNA
---
• 1979 • 2 chainz • 2-Left • 209 • 60 East • AC3 • Adelaide • Ammbaataa • Ammbush • ASTU • AWGE • A_Sarr • bang data • bay area • Bells Atlas • Bilal • Black Thought • boot camp clik • Cava Menzies • Central California • Champ Green • Chase Moore • Chester • Chris Brown • colemine records • DJ Fresh • Fashawn • Fresh Prince • Fresh Yard Records • Fresno • MC Wicks • planet Asia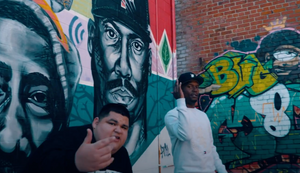 New Funk from Fresno Grizzlies MC Wicks and Fashawn. I was introduced to MC Wicks from my Brother Age Scott (Black Bukowski) who produced Wicks past project "Fly Legacy". MC Wicks is shaping up to be a real Home Town Hero in the 559 section keeping his output of music and visuals at a steady pace. Wicks is keeping his sword sharp sparring back and forth with the likes of fellow Central Cali Heavy Weights such as Planet Asia and Fashawn. You gon learn something about that 559. #DNA
---
• 1979 • 2 chainz • 36 Chambers • 36 Trap Houses • 4-rax • 9th Wonder • A$AP MOB • Amanda Beane • Ammbaataa • Ammbush • AON Preme • art • ASTU • AWGE • bay area • BBW • Big Hongry • big Krit • billy woods • Biz Markie • Bledsoe • Brookfield Deuce • Cava Menzies • Cheap limousine • Chester • chicago • common • Grand Nationxl • Ian Kelly • JAMLA • Soul Council
d  Grand Nationxl/JAMLA recording artist Ian Kelly keeps his foot on the gas with "Soul of a Man", fresh off of last December's collaboration release of "Zion V: The Ballad of Charles Douthit" the latest installment in a series from the JAMLA records General 9th Wonder. "Soul of a Man" is a selection from Ian Kelly's upcoming project "Kells is D.E.A.D" (Determined Evolving Ascending Destined). Reminiscent of 1991's De La Soul album titled "De La Soul is Dead", Kelly is using his art to show his transformation/evolution where as the 3 Plugs refer to the death of the "D.A.I.S.Y." (Da Inner...
---
• 1979 • 2 chainz • 2-Left • 36 Chambers • 36 Trap Houses • 4-rax • 427 • 444 • 4two7 • 60 East • 916 • 9th Wonder • A$AP MOB • Altered Crates • Amanda Beane • Aurora Music • BBW • Beezy love Bands • Bijan Kazemi • Bilal • Biz Markie • boot camp clik • Brooklyn • Cheap limousine • Chester • COLORQUEEN • Curtiss King Beats • deuce eclipse • Maya Huyana • Planet Asia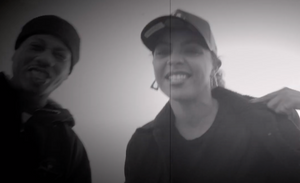 Maya Huyana sets off 2021 with "Think Twice" (produced by PYTHON P) featuring Gold Chain Military and DNA repper Planet Asia. Maya "Yah" Huyana is a vocalist, songwriter, audio engineer, performing artist and owner of the label Aurora Music Group (AMG Records). We support her as a label owner and engineer, but first and foremost we support dope material. Stay tuned to Drums & Ammo for more from Maya Huyana. Cop "Think Twice": https://yahmusic.bandcamp.com/track/think-twice-feat-planet-asia Follow Maya Huyana: @yahCreates visual shot by: @LouiseEugeneLee edited & produced by: @yahCreates
---
• 2 chainz • 2-Left • 36 Chambers • 60 East • 9th Wonder • Adelaide • Altered Crates • Ammbaataa • Ammbush • anderson .paak • AON Preme • Audio Vandals • Babs • backwoodz studio • Baghead • bay area • beat • Beezy love Bands • Big Hongry • Bilal • Biz Markie • boot camp clik • Brookfield Deuce • Buffalo • Cava Menzies • Champ Green • Charlie mack • Chase Moore • Cheap limousine • Chester • colemine records • Conway the Machine • D'angelo • Dame The Drummer • dapper dan • Ozer • Paqgod • san francisco • The Jealous Guys
  San Francisco's own 'Ozer', has been nurturing his lyrical gift since the age of six, when he first began using music as his sanctum from the challenges of life. On his new track, 'Get Busy', Ozer teams up with DC native, now Bay Area residing artist, 93 Paqgod for the mellow, yet powerful track, produced by Cheap Limousine. As stated within the chorus, "Been tucked off, nowadays I'm throwing peace signs n***a", over distinct, ambient synths and soulful keys Ozer and Paqgod go back and forth to paint a vivid picture of someone attempting to get away from surrounding...