• A Family Not A Group • Adeyemi • EaSWay • Grand-0 • Ozer • Professa Gabel • Serg2x • Stunnaman02 • Zemyran
"Read the room, Bro". Vibe Master Professa Gabel touches back down on the DNA site with visuals for "The Bay Lebowski" (Directed by Oaday) produced by Adeyemi. Gabel and Co. aren't anywhere close to being new to DNA Land, his last visit was accompanied by production monster Brycon via the "Corner Booth" project (HERE). What more can I say? Check the method and stay tuned for more from our San Francisco DNA'ers. "Vibes"  - Professa Gabel Background: Introducing Professa Gabel, the renowned rapper and entertainment specialist who is set to take the hip-hop world by storm with his highly anticipated album, "The Bay...
---
• Jake One • Jake Paul • MF Doom • Movies • Professa Gabel • Roc Marciano • Short Film • TV
If every action movie needs a theme song then every theme song needs a short film. Enter "Lost Time", the short film written and starring MC/Producer/Actor Hamza Alarbesh (HMZA.) "Lost Time" chronicles the day in the Life of a working Artist: relationships, getting money and keeping toilet paper on hand at all times. Follow HMZA through a day of twists and turns to reveal the shocking ending. The soundtrack is provided by HMZA. on the vocals and Seattle Producer Jake One (think Hall & Oates meets D' Angelo and Dr. Dre) Stream/Download "Lost Time": https://linktr.ee/Drumsandammo. Enjoy the art and Share...
---
• 4-rax • 427 • Ableton • Above All • AC3 • Activist • Adam Raps • Chase Moore • Cheap limousine • chicago • dreego • Fresno • funk • FutureLoveCult • GetBenny • Ghostface Killah • Lo-Fiction • Marketing Kings • Mary J. Blige • maschine • MC Wicks • Method Man • nimsins • Nxseasxns • Oakland • Professa Gabel • protools • psychedelic • public enemy • roc marci • Roc Marciano • rock • Roots & Branches • Roux Shankle • Royce da 5'9 • Royce the 5'9 • the Luniz • The Premier Hussle • The Roots • Tidal • Toby • tofu jack • Tokyo Yens • Too Short
"Sword", new visuals from NimSins featuring Dreego and Nxseasxns is an above the clouds stream of conscious joint covering more topics in one song then most contemporary albums: relationships, trauma, societal issues etc etc. Since Drums & Ammo has been rocking with NimSins we learned quick that he was an upcoming artist with the knack of creating new music with a classic feel that appeals to his contemporaries as well as the "OG' segment of the Hip Hop diaspora. That's exemplified in this line from his feature Nxseasxns "Blowing down dro like the Ohio Players". Stay at DNA dot com...
---
• 2-Left • 36 Chambers • Ableton • Above All • Bay Area • Bianca Brown • Black • Black Thought • blackmoon • Blvck Achilles • Boyish Records • Brycon • C-Plus • cypress hill • D'angelo • d.bledsoe • da beatminerz • Dame The Drummer • dapper dan • Daringer • Grand Nationxl • Mani Draper • Nimsins • NOBL • Passwurdz • Professa Gabel • Pusha T • Stove God Cooks • Symba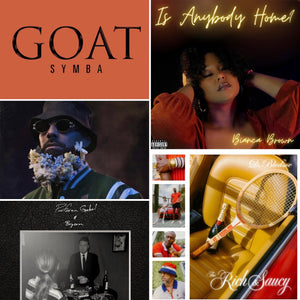 DNA Friendly Fire tonite w / @ammbaataa 9-10pm @alldayplayfm www.ADP.Fm• new music from @bbindishoe / @pass510 / @brycon x @professagabel / @noblmusic x @imdbledsoe / @nimsins / @therealsymba tune in 📻 #DNA
---
• ammbush • brycon • jada imani • oscyi • professa gabel • Roux Shankle • spread & Bsidez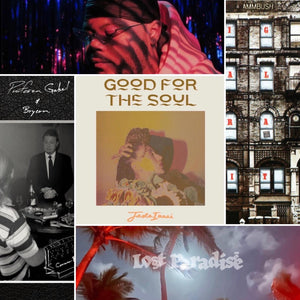 Catch DNA "Friendly Fire" tonite w/ @ammbaataa 9-10pm www.ADP.Fm @alldayplayfm 🥁 new music from @jadaimani510 • @rouxshankle • @spreadfox x @bsidez510 • @bryconmusic x @professagabel • @davinci415 • @oscyi_mt_mayor x @ammbaataa and more⚡️ tune in #DNAyyye 1d