• Brady Went Crazy • Cal Harris • MollyBeCoolin • Mook • Oakland • Richmond • Westside Lem • World Went Crazy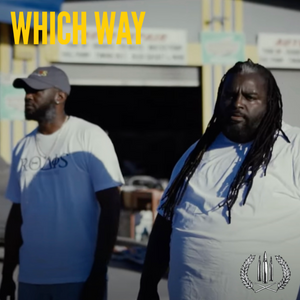 The World Went Crazy crew isn't letting off the pressure with new visuals for the latest single "Which Way" with Cal Harris featuring Mook. It's songs like these that remind me why I rocked with WWC on the Drums & Ammo "Friendly Fire" Radio Show. "Road trippin got a couple shows along the way, the man hours you put in will define your wage", Dions Lane with blue collar bars that continue to separate World Went Crazy from the pack. World Went Crazy fuses their musical backdrops with a classic feel the same way they fuse the verses with jewels and...
---
• Big Hongry • D.Bledsoe • Gizzle McFly • Lexbub • Loyalty Before Royalty • Richmond • Rob Reeves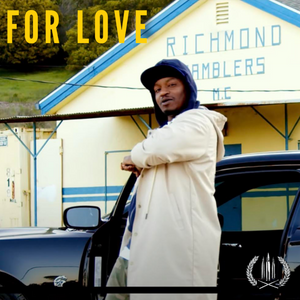 Whenever I post the DNA Video Premiers I like to trace back the origin of becoming aware of said artist being posted. I'm pretty sure I caught wind of Gizzle through the Almighty Instagram algorithm. I was soon to find out he was on a song ("Heavenly Happy Birthday" feat. Big Hongry, Gizzle McFly & Ian Kelly) from one of my favorite projects "Stargazer Gospel" by frequent DNA collaborator/Homie D.Bledsoe. Gizzle is in the Bay Area School of artists fusing the local flavor with technical skill of rapping plus embodying the fundamentals of traditional Hip Hop; doing it for the love first and...
---
• Bay Area • Champ Green • D.Bledsoe • Dj D sharp • Hip Hop • MacArthur Maze • Oakland • Richmond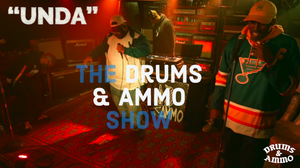 The Drums & Ammo Show "Unda" featuring Champ Green, D.Bledsoe with DJ D Sharp at The Complex (San Francisco). Check out Champ Green's latest project "Adult Contemporary Playeristic Love Diaries" and D.Bledsoe's "Rich & Saucy" both produced by  @noblmusic4997  as well as MacArthur Maze "First Friday" out NOW. Ⓜ️Ⓜ️ #dna @imdbledsoe  @champgreen  @DJDsharp www.DrumsAndAmmo.com Filmed at The Complex Recording Studio, SF #DNA
---
• Champ Green • d.bledsoe • Dj D sharp • Hip Hop • Ian Kelly • MacArthur Maze • Oakland • Richmond • Roux Shankle • san francisco • The Bay Area
The first Friday of every month in Oakland, California is a celebration. A chance for the community to come together & show off how eclectic and special the Bay Area is as a whole. MacArthur Maze pays homage to The Towns monthly celebration with their most recent song and accompanying video aptly titled "First Friday". Produced by DJ D Sharp, this track features Champ Green, D.Bledsoe, Roux Shankle & Ian Kelly. MacArthur Maze is quickly proving themselves to be something special for the Bay Area and for hip-hop. "First Friday" the song is available on all streaming platforms & the...
---
• 4OneFunk • Deathrow • Def Jam • Jane Handcock • NOBL • Raphael Saadiq • Richmond • Snoop • Teeko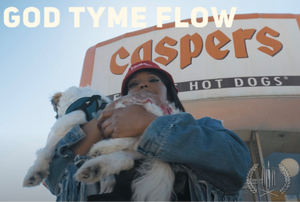 If you live in Bay Area and have any grip on the Hip Hop/Soul Scene you should know Jane Handcock. She's ghost wrote for folks like Kelly Rowland, Rick Ross, Teddy Riley and Tyrese. I caught wind of her when she was working with Raphael Saadiq. Just as much an MC as a R&B Vocalist, Jane has been pushing along and recently finding her way into the buildings with Snoop and Deathrow/Def Jam Records.      Real sh*t: This Drums & Ammo website was built with the intentions of adding whatever fuel to the fire towards artists...