• Brady Went Crazy • Cal Harris • MollyBeCoolin • Mook • Oakland • Richmond • Westside Lem • World Went Crazy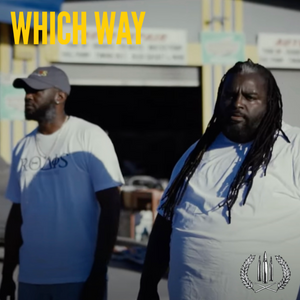 The World Went Crazy crew isn't letting off the pressure with new visuals for the latest single "Which Way" with Cal Harris featuring Mook. It's songs like these that remind me why I rocked with WWC on the Drums & Ammo "Friendly Fire" Radio Show. "Road trippin got a couple shows along the way, the man hours you put in will define your wage", Dions Lane with blue collar bars that continue to separate World Went Crazy from the pack. World Went Crazy fuses their musical backdrops with a classic feel the same way they fuse the verses with jewels and...
---
• Brady Went Crazy • Dion's Lane • Mike Jones • MollyBeCoolin • Omar Ortiz • Paul Wall • Slim Thug • Swishahouse • Westside Lem • World Went Crazy
We caught up with World Went Crazy last time with "Out of Town" produced by Omar Ortiz. The crew has returned with an ode to the 2005 Swishahouse hit "Still Tippin'" by Mike Jones featuring Paul Wall and Slim Thug. WWC shows range by paying respect to a classic song without losing their own flavor in the process. West Coast Car Culture to the fullest. Stay tuned to DNA for more from the Crew. More background on World Went Crazy "Mint Condition Remix". Artist: World Went Crazy Members: Westside Lem, MollyBeCoolin, Dion's Lane & Brady Went Crazy Background: Oakland, CA. &...