• Brady Went Crazy • Cal Harris • MollyBeCoolin • Mook • Oakland • Richmond • Westside Lem • World Went Crazy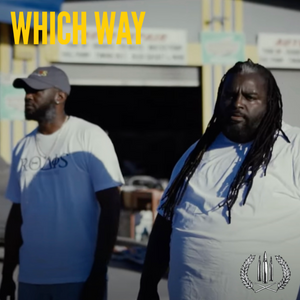 The World Went Crazy crew isn't letting off the pressure with new visuals for the latest single "Which Way" with Cal Harris featuring Mook. It's songs like these that remind me why I rocked with WWC on the Drums & Ammo "Friendly Fire" Radio Show. "Road trippin got a couple shows along the way, the man hours you put in will define your wage", Dions Lane with blue collar bars that continue to separate World Went Crazy from the pack. World Went Crazy fuses their musical backdrops with a classic feel the same way they fuse the verses with jewels and...
---
• Genovese • Hip Hop • Nimsins • NYC • Oakland • Toobrokeforilford
Drums & Ammo got put onto Genovese through DNA Fam Nimsins which means the algorithm is doing its thing properly. There's always going to be a soft spot at DNA for that gritty NYC rap which has traveled all around the world and made it's home in every home studio near and far. "Michel'le" reps that dusty looped up sample vibe that goes perfect with visuals putting you back in that Era of Hip Hop where the light at the end of the tunnel for MC'ing was shining bright with promise. The Drug lords and Hip Hop community shared the...
---
• Barbaydose • Bay Area • Bsidez • Hip Hop • Hiright • Oakland • The Hieroglyphics • WeInTheCloud
In this first Video/in-person episode of This; That; & the Third Ammbaataa sits with the group Barbaydose (Bsidez, Hiright and WeInTheCloud) out of the Bay Area. Fresh off of their latest video offering "SEASONS" (HERE) the crew breaks down their upbringing, influences, and how coming up under the tutelage of The Hieroglyphics has shaped and informed them on how to move. Barbaydose describes what it was like adjusting to the Pandemic as artists and how they used the shutdown to their advantage. See what's next for Barbaydose and more. Filmed at the Fairfax Studio in East Oakland, CA. Follow them:...
---
• Bay Area • Champ Green • D.Bledsoe • Dj D sharp • Hip Hop • MacArthur Maze • Oakland • Richmond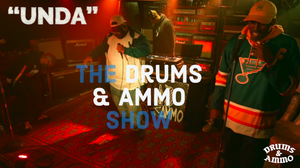 The Drums & Ammo Show "Unda" featuring Champ Green, D.Bledsoe with DJ D Sharp at The Complex (San Francisco). Check out Champ Green's latest project "Adult Contemporary Playeristic Love Diaries" and D.Bledsoe's "Rich & Saucy" both produced by  @noblmusic4997  as well as MacArthur Maze "First Friday" out NOW. Ⓜ️Ⓜ️ #dna @imdbledsoe  @champgreen  @DJDsharp www.DrumsAndAmmo.com Filmed at The Complex Recording Studio, SF #DNA
---
• Champ Green • d.bledsoe • Dj D sharp • Hip Hop • Ian Kelly • MacArthur Maze • Oakland • Richmond • Roux Shankle • san francisco • The Bay Area
The first Friday of every month in Oakland, California is a celebration. A chance for the community to come together & show off how eclectic and special the Bay Area is as a whole. MacArthur Maze pays homage to The Towns monthly celebration with their most recent song and accompanying video aptly titled "First Friday". Produced by DJ D Sharp, this track features Champ Green, D.Bledsoe, Roux Shankle & Ian Kelly. MacArthur Maze is quickly proving themselves to be something special for the Bay Area and for hip-hop. "First Friday" the song is available on all streaming platforms & the...