• Blvck Achilles • Champ Green • D.Bledsoe • Dj D sharp • Ian Kelly • Jane Handcock • NOBL • Roux Shankle
For the third consecutive month Macarthur Maze shares another visual- "San Pablo Dam" produced by DJ D Sharp and Directed by NOBL. This time around we hear from members Champ Green, D.Bledsoe & Blvck Achilles. The video highlights Downtown Oakland as Macarthur Maze continues to exhibit their intent to put on for the Bay. With this momentum it's safe to assume a full length project is probably not far off. But for now, enjoy "San Pablo Dam" along with "First Friday" & "Thank You Have a Nice Day" all on Youtube now! Follow The Crew: @MacarthurMaze
---
• Blvck Achilles • Champ Green • D.Bledsoe • Dj D Sharp • Ian Kelly • Jane Handcock • MacArthur Maze • NOBL • Roux Shankle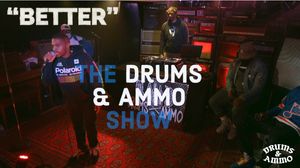 The Drums & Ammo Show "Better" Ian Kelly with DJ D Sharp at The Complex (San Francisco) Check out "First Friday" from Macarthur Maze, the latest from Ian Kelly the crew produced by DJ D Sharp Out Now @macarthurmaze Ⓜ️Ⓜ️ #dna @Firstnameian @DJDsharp www.DrumsAndAmmo.com Filmed at The Complex Recording Studio, SF #DNA
---
• Blvck Achilles • Champ Green • d.bledsoe • dj sharp • Drums & Ammo • Ian Kelly • Jane Handcock • MacArthur Maze • NOBL • Roux Shankle • Slap Wagon • Table 5 Music Group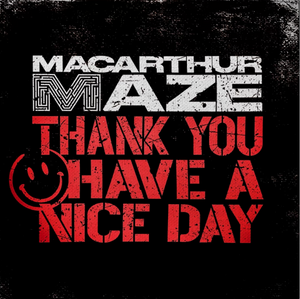 The Bay Area rap ensemble, MacArthur Maze, presents their first visual offering for "Thank You Have a Nice Day". Produced by DJ D Sharp & directed by NOBL, MacArthur Maze gives a strongly solid initial offering. This song features Bay Area heavy hitters Jane Handcock, D.Bledsoe, Champ Green, Ian Kelly, Roux Shankle and Blvck Achilles.  prodby  @djdsharp STARRING @msjanehandcock @Imdbledsoe @champgreen @firstnameian @rouxshankle @blvckachilles OUT NOW on ALL platforms listen/share/listen again! Ⓜ️Ⓜ️ mix/master @skslapwagon artwork @redridgemedia powered by @table5musicgroup For everything MacArthur Maze: linktr.ee/macarthurmaze Besides having the dopest name in the game right now, MacArthur Maze continues the high level of art established by each members solo endeavors prior to this group. We're honored to...
---
• 4OneFunk • Deathrow • Def Jam • Jane Handcock • NOBL • Raphael Saadiq • Richmond • Snoop • Teeko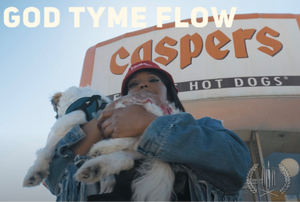 If you live in Bay Area and have any grip on the Hip Hop/Soul Scene you should know Jane Handcock. She's ghost wrote for folks like Kelly Rowland, Rick Ross, Teddy Riley and Tyrese. I caught wind of her when she was working with Raphael Saadiq. Just as much an MC as a R&B Vocalist, Jane has been pushing along and recently finding her way into the buildings with Snoop and Deathrow/Def Jam Records.      Real sh*t: This Drums & Ammo website was built with the intentions of adding whatever fuel to the fire towards artists...
---
• 1979 • 2 chainz • 2-Left • 209 • 36 Chambers • Apollo Brown • JANE HANDCOCK • KRS-One • richie rich • Stally
Listen to the playlist from last Friday's DNA "Friendly Fire" w/ @ammbaataa, every Friday 9-10pm www.ADP.fm @alldayplayfm, check linktree in Bio