• 1979 • 2 chainz • 2-Left • 209 • 36 Chambers • 36 Trap Houses • 427 • 4two7 • 60 East • 916 • 9th Wonder • A$AP MOB • Bay Area • Biz Markie • Bizzel • Black • Black Thought • Bledsoe • Blu • cumbia • Curren$y • Curtiss King Beats • cypress hill • d bledsoe • deuce eclipse • Oakland • zion i
These Guys are the DNA in DNA. Zumbi of Zion I & Deuce Eclipse are the official rap Super Heroes that put the battery in the back of Drums & Ammo since day one. "Back To Life" has the Bay Area staples bringing back the energy on the heels (hopefully) of a Worldwide pandemic. If it's the Zion I Crew involved always expect the perfect balance of jewels to be mixed in with the medicine. Follow the homies @Zionicrew @DeuceEclipse www.ZionIcrew.com catch it on Spotify: https://open.spotify.com/artist/3LLs28LJVlXAjWc8UDkcQZ?si=aeiBlYhUS2qYQYR29plPSw&dl_branch=1
---
• 1979 • 2 chainz • 2-Left • 209 • 36 Chambers • 36 Trap Houses • 916 • 9th Wonder • A-Plus • AC3 • Al Jieh • Ammbaataa • AON Preme • Austan Found • backwoodz studio • Baghead • bang data • bay area • Bells Atlas • Benny The Butcher • beyonce • Bijan Kazemi • Bilal • Biz Markie • Bizzel • Black • Black Thought • Bledsoe • Blues • Casual • Chase Moore • Chris Brown • common • CPlus • Curtiss King Beats • DaVinci • Fillmore • Hip Hop • SWTBRDS • Werehaus
The Fillmore District is a neighborhood in San Francisco, California which has a long history dating back to the 1800s. In the last 50 years and up until today, the redevelopment of The Fillmore District has displaced families and local businesses away from their own neighborhood. DaVinci and his family are the few remaining natives still residing in The Fillmore. This is a SWTBRDS and          www.werehaus.tv collaboration. Follow them at Werehaus @Werehaus Don John DaVinci @DaVinci415 https://vimeo.com/werehaus Download the album here: https://swtbrds.bandcamp.com/album/the-moena-lisa
---
• 1979 • 2 chainz • 2-Left • 209 • 36 Chambers • 36 Trap Houses • 60 East • A$AP MOB • A-F-R-O • A-Plus • Adelaide • Age Scott • Altered Crates • Amanda Beane • Ammbaataa • anderson .paak • AON Preme • ASTU • bang data • bay area • beat tape • Beauty • Beezy love Bands • Benny The Butcher • beyonce • Bijan Kazemi • billy woods • Bishop lamont • Bizzel • Black • blackmoon • Chris Brown • Cleveland • common • Conway the Machine • Curtiss King Beats • d bledsoe • Grand Nationxl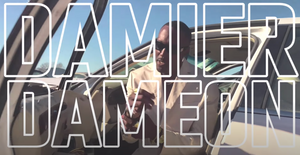 D.Bledsoe keeps pushing his latest release "Stargazer Gospel" with more clean visuals provided by Brand New Legend Films. "Damier Dameon" fuses the rugged pick n' pull car debris with the crispy umbrella toting D. Bledsoe. Recorded usage shows 1711-1730 being the peak years of the term "Damier", the design of Louis Vuitton's Damier canvas was invented by Georges Vuitton in 1888. A little over a century later, the pattern was reintroduced as the Damier Ebène in 1998, and it has been one of the biggest successes of Louis Vuitton since. D. Bledsoe taps into the iconic patterns legacy with aspirational...
---
• 1979 • 2 chainz • 2-Left • 36 Chambers • 36 Trap Houses • 4-rax • 427 • 444 • 4two7 • 60 East • 916 • 9th Wonder • A$AP MOB • Altered Crates • Amanda Beane • Aurora Music • BBW • Beezy love Bands • Bijan Kazemi • Bilal • Biz Markie • boot camp clik • Brooklyn • Cheap limousine • Chester • COLORQUEEN • Curtiss King Beats • deuce eclipse • Maya Huyana • Planet Asia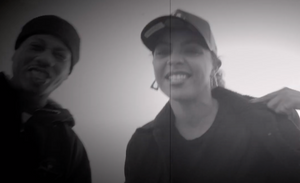 Maya Huyana sets off 2021 with "Think Twice" (produced by PYTHON P) featuring Gold Chain Military and DNA repper Planet Asia. Maya "Yah" Huyana is a vocalist, songwriter, audio engineer, performing artist and owner of the label Aurora Music Group (AMG Records). We support her as a label owner and engineer, but first and foremost we support dope material. Stay tuned to Drums & Ammo for more from Maya Huyana. Cop "Think Twice": https://yahmusic.bandcamp.com/track/think-twice-feat-planet-asia Follow Maya Huyana: @yahCreates visual shot by: @LouiseEugeneLee edited & produced by: @yahCreates
---
• 1979 • 2 chainz • 36 Trap Houses • 4two7 • 60 East • A$AP MOB • Adidas • Austan Found • Baghead • Beezy love Bands • Benny The Butcher • Big Hongry • Bijan Kazemi • Bilal • blackmoon • Bledsoe • Blu • Brookfield Deuce • Champ Green • Charlie mack • Chow Mane • colemine records • Curren$y • Curtiss King Beats • Dame The Drummer • deuce eclipse • E-40 • East Oakland • Fantastic • Fantastic Negrito • oakland • Oakland Faders • The Last Days of Oakland
Enlightening, life changing and pleasing…Two-time grammy award winning artist and Rock and Roll Hall of Fame Inductee Fantastic Negrito takes you on a journey of emotional transparency and vulnerability with his Blues Billboard #1 chart topping album, Have You Lost Your Mind Yet? A crisp and intense track from the album which resonates self-awareness is Searching For Captain Save A H*@. This track features the unparalleled bars of Bay Area icon E-40 alongside local Oakland favorite, Fantastic Negrito, in what can only be described as two Oakland legends and vocal power houses creating history in an exploration of self that...