• 2-Left • 209 • 36 Chambers • 4-rax • 60 East • 9th Wonder • A$AP Rocky • A-Plus • AC3 • Adam Raps • Age Scott • akai • Amanda Beane • Ammbaataa • AON Preme • Backwood Harri$ • Bambu DePistola • Beauty • Big Hongry • Bijan Kazemi • Biz Markie • Black Thought • Blvck Achilles • Cava Menzies • Curren$y • Dave East • Dave Easty • Dope Only • Oakland • Rappin Ron • Too Short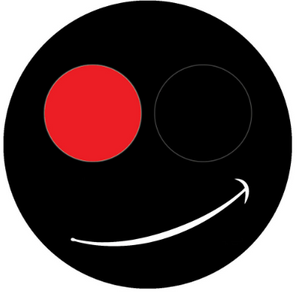 Catch a special DNA "Friendly Fire" tonite 9-10pm www.ADP.fm @alldayplayfm, curated by @dopeonly.marketing and mixed by @ammbaataa for Drums&Ammo. Shout out Dope Only for rockin with us #oaklandca #DNA
---
• 2-Left • 36 Chambers • Ableton • Above All • Bay Area • Bianca Brown • Black • Black Thought • blackmoon • Blvck Achilles • Boyish Records • Brycon • C-Plus • cypress hill • D'angelo • d.bledsoe • da beatminerz • Dame The Drummer • dapper dan • Daringer • Grand Nationxl • Mani Draper • Nimsins • NOBL • Passwurdz • Professa Gabel • Pusha T • Stove God Cooks • Symba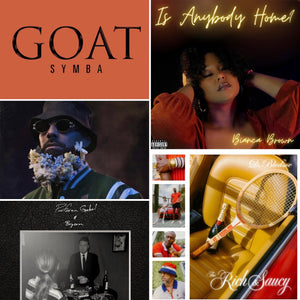 DNA Friendly Fire tonite w / @ammbaataa 9-10pm @alldayplayfm www.ADP.Fm• new music from @bbindishoe / @pass510 / @brycon x @professagabel / @noblmusic x @imdbledsoe / @nimsins / @therealsymba tune in 📻 #DNA
---
• 1979 • 2 chainz • 2-Left • 209 • 36 Chambers • 36 Trap Houses • 4-rax • 427 • 444 • A-Plus • Above All • AC3 • Age Scott • Al Jieh • Altered Crates • Baghead • bay area • Bells Atlas • Benny The Butcher • big Krit • Bijan Kazemi • Bilal • Black Thought • blackmoon • Bledsoe • Blu • Blues • Blvck achillies • Brainorchestra • Branding • Cleo Sol • clyde carson • colemine records • COLORQUEEN • common • Conway the Machine • Elucid • eric b • Everlast • Evidence • Hip Hop • Jahi • Jaji Supreme • JAke one • Jameel Naim X • jamla • Jane Handcock • Kumbaya • Moe Green • monophonics • Poo$ie • Sick Jacken • The Gift of Gab • Troyllf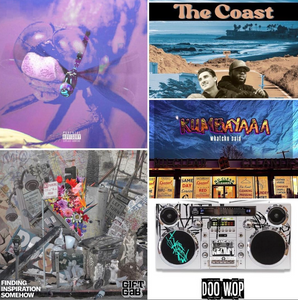 DNA "Friendly Fire" tonight w/ @ammbaataa 9-10pm www.ADP.fm @alldayplayfm new music from @iamthegiftofgab / @sickjacken / @jaji.___ / @kumbayaaaaaaaaaaa & @baghead.osk #DNA
---
• 2 chainz • 36 Chambers • 9th Wonder • A-Plus • Adelaide • Age Scott • akai • Altered Crates • Amanda Beane • Ammbush • anderson .paak • Audio Vandals • backwoodz studio • beat • Beezy love Bands • Benny The Butcher • Bizzel • Black • Black Thought • Bledsoe • Blu • Blvck achillies • boot camp clik • Brainorchestra • Brookfield Deuce • Brooklyn • C5 • Chase Moore • Chris Brown • Dj D sharp • Grand Nationxl • Table 5 music group
     Fresh off of supplying the musical foundation for his group "Eastshore Highway" (along with Grand Nationxl champs Mani Draper & Brookfield Duece), DJ D Sharp stays in mix with new work alongside Oakland MC C5. DJ Sharp has been making his way from being the illest DJ in the NBA repping the Warriors, to being the go to producer to look out for.      We got introduced to C5 around his 2016 release "Dorm Flow", a project documenting his transition from the streets of Oakland to his college dorm in Los Angeles (where the entire mixtape was...
---
• 36 Chambers • 9th Wonder • AC3 • Adelaide • Adidas • akai • art • ASTU • Babs • bay area • beat • beat tape • Benny The Butcher • Black Thought • blackmoon • boot camp clik • Branding • brookkly • Brycon • Casual • cee lo green • Champ Green • lo fiction • nimsins • oakland
Nimsins, an educator, MC and resident of East Oakland drops his first visual off of his latest release "More To Life", shot by Eighty9s and produced by heru. Nimsins made the news in 2019 by rallying Warrior's star point guard Steph Curry to help renovate East Oakland's Concordia Park basketball court. After 311 phone attempts to the City, Nimsin's sent a tweet about the court's condition from a Twiiter account with about 80 followers resulting in a full renovation and beautification of the court. Nimsins is respresenting East Oakland to the fullest while pushing Hip Hop at the same time....