• 1979 • 2 chainz • 2-Left • 209 • 36 Chambers • 36 Trap Houses • 4-rax • 427 • 444 • 4two7 • A$AP MOB • A$AP Rocky • A-1 • A-F-R-O • A-Plus • AC3 • Adam Raps • Adelaide • Adidas • Amanda Beane • Amber Marks • Astu • cee lo green • Central California • Cham • Champ Green • Charlie mack • Chase Moore • Chester • chicago • Chow Mane • Chris Brown • Cleveland • clyde carson • colemine records • COLORQUEEN • common • Conway the Machine • Cortez • CPlus • Curren$y • D. Bledsoe • da beatminerz • Dame The Drummer • dbledsoe • deuce eclipse • disable planets • DJ • Dj D sharp • Dom Kennedy • Fantastic • Fantastic Negrito • Fashawn • fashion • Fat$ • Firefly Oshenisis • FutureLoveCult • Havoc • hiphop • Hop • House of Pain • Icelandic • instrumental • Kevin Allen • Khayree • Killah Priest • King Izrell • KingiKeem • krs one • Larry June • LaRussell • Lil Fame • Living Legends • ll cool j • Lo-Fiction • Los Angeles • Louie Vuitton • lovetones • Mach-Hommy • Madvillain • Main Attrakionz • Marciano YR • Mari Taylor • Marketing Kings • Mary J. Blige • maschine • Maya Huyana • Mota Media • Murs • music • Nappy Nina • Nash Npire • ODB • Odd Fututre • Ovrkast. • Styles P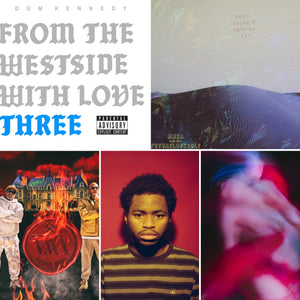 DNA "Friendly Fire" tonite w/ @ammbaataa 9-10 www.ADP.fm @alldayplayfm, new music from @futurelovecult • @ovrkast • @astu.music • @dopeitsdom • @stylesp x @mobbdeephavoc and more 💎's. Tune in #DNA
---
• 36 Chambers • 9th Wonder • AC3 • Adelaide • Adidas • akai • art • ASTU • Babs • bay area • beat • beat tape • Benny The Butcher • Black Thought • blackmoon • boot camp clik • Branding • brookkly • Brycon • Casual • cee lo green • Champ Green • lo fiction • nimsins • oakland
Nimsins, an educator, MC and resident of East Oakland drops his first visual off of his latest release "More To Life", shot by Eighty9s and produced by heru. Nimsins made the news in 2019 by rallying Warrior's star point guard Steph Curry to help renovate East Oakland's Concordia Park basketball court. After 311 phone attempts to the City, Nimsin's sent a tweet about the court's condition from a Twiiter account with about 80 followers resulting in a full renovation and beautification of the court. Nimsins is respresenting East Oakland to the fullest while pushing Hip Hop at the same time....
---
• 1979 • 2 chainz • 2-Left • 209 • 36 Chambers • 36 Trap Houses • 60 East • A-1 • A-Plus • Above All • AC3 • Adam Raps • Al Jieh • Altered Crates • Amanda Beane • Ammbaataa • AON Preme • Audio Vandals • Austan Found • AWGE • backwoodz studio • Baghead • bay area • Beauty • Bells Atlas • Black Thought • blackmoon • Brainorchestra • Cali • california • cee lo green • Chase Moore • San Francisco
New funk from Producer Baghead and fellow San Francisco representer A-1 on the vocals. This had been a DNA favorite since the snippet video clip hit Instagram. This song is a selection from Baghead's Instrumental release "Dedicated To Those Who" which is out now, but you can cop the full song with vocals on DSP's as well. Words from Baghead: "The Album brings into question the role artistry plays in community, love, and revolution." There's a lot happening in San Francisco as far as the Hip Hop output, a good majority of it has community involvement front and center. We're...
---
• 2 chainz • 36 Chambers • 36 Trap Houses • 9th Wonder • A-1 • Above All • Age Scott • Altered Crates • Ammbaataa • Ammbush • Audio Vandals • Aurora Music • Babs • backwoodz studio • Baghead • bang data • beat • beat tape • Beauty • Beezy love Bands • Benny The Butcher • Bishop lamont • Bledsoe • brookkly • Brooklyn • buddha avenue • C-Plus • cee lo green • Conway the Machine • dbledsoe • dre-t • Larry June • Royce the 5'9 • young ma
DNA "Friendly Fire" tonight w/ @ammbaataa 9-10pm www.ADP.fm @alldayplayfm 🔊 new music from @baghead.osk x @adamraps / @youngma / @imdbledsoe / @rosenbergradio / @buddhaavenue / @larryjunetfm and more 🥁 tune in #DNA 5d
---
• 36 Chambers • 36 Trap Houses • 427 • Age Scott • Altered Crates • Amanda Beane • Ammbush • anderson .paak • AON Preme • Audio Vandals • Aurora Music • backwoodz studio • Bizzel • Black Thought • blackmoon • Blues • Brooklyn • cee lo green • Central California • Chase Moore • Hip Hop • Oakland • production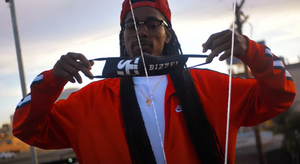 Oakland MC Bizzel presents a raw serving for "40 Bars" Produced by @jeddimadethat42. This feels like a stand alone joint but it could be part of a bigger project. Nonetheless DNA is tracking the dopeness so we'll keep you posted. Follow Bizzel @yhbizzel shot/edited @southsidespos produced by @jeddimadethat42