• 1979 • 2 chainz • 2-Left • 209 • 36 Chambers • 36 Trap Houses • 4-rax • 427 • 444 • 4two7 • 50 Cent • 60 East • Age Scott • akai • Al Jieh • Altered Crates • Amanda Beane • Amber Marks • Fantastic • Fantastic Negrito • Fashawn • fashion • Fat$ • Firefly Oshenisis • Firing Squad • food • Fresh Daily • Fresh Prince • HMZA • House of Pain • Hudson • Ian Kelly • Iceland • iLL Camille • isai • ISAIAH with the Hair • ishgoswish • izrell • jada imani • Jahi • JAke one • Jake Paul • Jameel Naim X • Symba • Toronto • Trackademicks • transistor sound studio • Troyllf • TV • Tyler the creator • Wiki • Willie Green • wiz khalifa • World Went Crazy • YArd Massive • Yared • Yesway • young ma • Zharmila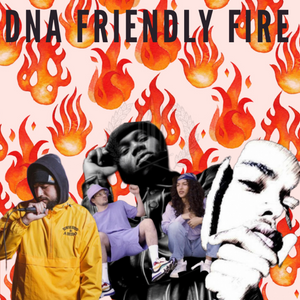 Catch DNA "Friendly Fire" tonite w/ @ammbaataa 9-10pm www.ADP.fm @alldayplayfm 🔥 new music from @jadaimani510 x @fraktheperson • @therealsymba • @hasta_la_pasta • @passportchalie and more.  #DNA
---
• 4-rax • 427 • Ableton • Above All • AC3 • Activist • Adam Raps • Chase Moore • Cheap limousine • chicago • dreego • Fresno • funk • FutureLoveCult • GetBenny • Ghostface Killah • Lo-Fiction • Marketing Kings • Mary J. Blige • maschine • MC Wicks • Method Man • nimsins • Nxseasxns • Oakland • Professa Gabel • protools • psychedelic • public enemy • roc marci • Roc Marciano • rock • Roots & Branches • Roux Shankle • Royce da 5'9 • Royce the 5'9 • the Luniz • The Premier Hussle • The Roots • Tidal • Toby • tofu jack • Tokyo Yens • Too Short
"Sword", new visuals from NimSins featuring Dreego and Nxseasxns is an above the clouds stream of conscious joint covering more topics in one song then most contemporary albums: relationships, trauma, societal issues etc etc. Since Drums & Ammo has been rocking with NimSins we learned quick that he was an upcoming artist with the knack of creating new music with a classic feel that appeals to his contemporaries as well as the "OG' segment of the Hip Hop diaspora. That's exemplified in this line from his feature Nxseasxns "Blowing down dro like the Ohio Players". Stay at DNA dot com...
---
• 2 chainz • 209 • 36 Chambers • 4-rax • 50 Cent • chicago • Chow Mane • Chris Brown • Cleo Sol • common • Cordae • DJ Twelvz • East Oakland • Grand Nationxl • Hip Hop • New Orleans • Oakland • OG Jarin • Poo$ie
"Words Don't Hurt" is the latest visual offering from  "Still Ain't Easy", the project from Oakland MC (by way of Downtown New Orleans) Poo$ie. Poo$ie's mantra "Words don't hurt but they hurtin me" is to the point and much needed in an industry that evolves and develops it seems by the minute. Musician/Producer and frequent collaborator OG Jarin always finds a path to provide the Soulful soundscape that encourages introspection and soul searching. Check out "Words Don't Hurt" and the project "Still Ain't Easy" HERE Follow them: @Poosie_Apex @OGjarin Shot and Edited: @seanietsunami300 Still Ain't Easy Album is now available on all...
---
• 1979 • 36 Chambers • 36 Trap Houses • 4-rax • 427 • A$AP Rocky • Above All • Adelaide • Ammbaataa • Ammbush • anderson .paak • AON Preme • Artist • ATL • Babs • Backwood Harri$ • backwoodz studio • Bambu DePistola • bang data • BBW • Beat Rock Music • beat tape • Beezy love Bands • Bells Atlas • beyonce • Biz Markie • blackmoon • Blues • boot camp clik • Brainorchestra • Brookfield Deuce • Brownsville KA • Brycon • Hamza • Hier • Hieroglyphics • HMZA • Jake One • Larry June • Souls of Mischief
Drums & Ammo are proud to announce the first release from Drums & Ammo ! HMZA "Lost Time" produced by Jake One! HMZA and Drums & Ammo Founder Ammbaataa met around 2015-16 after Ammbaataa picked up HMZA for a fateful Uber ride that would kick off a friendship and support system for both individuals. Drums & Ammo Recordings promises to keep it "spine tingling, mad styles, crazy dangerous bust your sh*t open beats" - Raekwon on Outkast "Rosa Parks" skit                                        ...
---
• 2-Left • 209 • 36 Chambers • 4-rax • 60 East • 9th Wonder • A$AP Rocky • A-Plus • AC3 • Adam Raps • Age Scott • akai • Amanda Beane • Ammbaataa • AON Preme • Backwood Harri$ • Bambu DePistola • Beauty • Big Hongry • Bijan Kazemi • Biz Markie • Black Thought • Blvck Achilles • Cava Menzies • Curren$y • Dave East • Dave Easty • Dope Only • Oakland • Rappin Ron • Too Short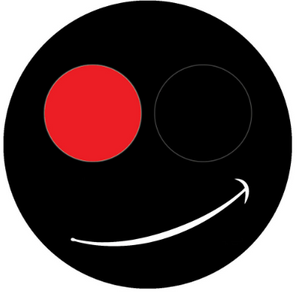 Catch a special DNA "Friendly Fire" tonite 9-10pm www.ADP.fm @alldayplayfm, curated by @dopeonly.marketing and mixed by @ammbaataa for Drums&Ammo. Shout out Dope Only for rockin with us #oaklandca #DNA