• 2 chainz • 36 Trap Houses • Altered Crates • Ammbaataa • AON Preme • Audio Vandals • bay area • big Krit • billy woods • Blu • Blues • boot camp clik • Brainorchestra • C-Plus • california • Casual • Cava Menzies • Cleveland • common • cypress hill • Dee Jay • Jahi • Louie Vuitton • lovetones • Marciano YR • Marketing • Marketing Kings • MC Jahi • mobb deep • Nash Npire • New Orleans • nowaah the flood • oakland • Oakland Faders • Odd Fututre • pharaohe Monche • Phat Kat • Please don't be dead • Plee Water • public enemy • Ras Kass • Roxanne Shante • Same Shit • Walt Liquor
I was introduced to Jahi through my Son's African American Male Achievement class that Jahi instructed and taught at the local elementary school. Through the course of the class my Son's interest in Black History as well as Hip Hop history peaked. After learning of Jahi's work as community builder/MC we connected and I was introduced to Chuck D's Rapstation platform. Hardknock Radio: Davey D speaks with the long time activist/artist Jahi about his two new books The Microphone JourneyMan, Influences, Messages and Notes from the Stage.. and The Intersection Between Hip Hop Culture and Education.. We talk to him...
---
• 427 • 4two7 • Bishop lamont • california • Casual • Fresh Yard Records • Guilty Simpson • Mitchy Slick • Murs • Phat Kat • planet Asia • Ras Kass • Sir Veterano • Walt Liquor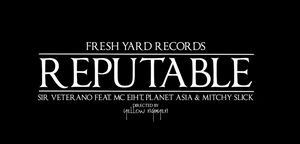 We were introduced to Sir Veterano around 2005 through The Red Bull Big Tune Producer competitions (event created by DJ DV One, Vitamin D, Jake One, Jonathan Moore and Marcus Lalario). Not long after Veterano started establishing his name amongst Hip Hop notables like Skillz, Planet Asia, Ras Kass, and Eminem's supergroup Slaughterhouse. Sir Veterano jumps back in the Hip Hop fold with his latest offering "Reputable " (directed by Yellow Nguyen), a possee cut featuring West Coast Avengers MC Eiht, longtime collaborator Planet Asia and Mitchy Slick. "Reputable" represents the kick off for Sir Veterano's upcoming full length project "The...