• 1979 • 2 chainz • 2-Left • 209 • 36 Chambers • 36 Trap Houses • 4-rax • 427 • 444 • 4two7 • 50 Cent • 60 East • Age Scott • akai • Al Jieh • Altered Crates • Amanda Beane • Amber Marks • Fantastic • Fantastic Negrito • Fashawn • fashion • Fat$ • Firefly Oshenisis • Firing Squad • food • Fresh Daily • Fresh Prince • HMZA • House of Pain • Hudson • Ian Kelly • Iceland • iLL Camille • isai • ISAIAH with the Hair • ishgoswish • izrell • jada imani • Jahi • JAke one • Jake Paul • Jameel Naim X • Symba • Toronto • Trackademicks • transistor sound studio • Troyllf • TV • Tyler the creator • Wiki • Willie Green • wiz khalifa • World Went Crazy • YArd Massive • Yared • Yesway • young ma • Zharmila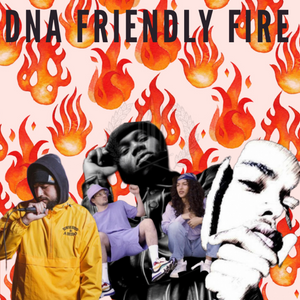 Catch DNA "Friendly Fire" tonite w/ @ammbaataa 9-10pm www.ADP.fm @alldayplayfm 🔥 new music from @jadaimani510 x @fraktheperson • @therealsymba • @hasta_la_pasta • @passportchalie and more.  #DNA
---
• 2-Left • 209 • 36 Chambers • 4-rax • 60 East • 9th Wonder • A$AP Rocky • A-Plus • AC3 • Adam Raps • Age Scott • akai • Amanda Beane • Ammbaataa • AON Preme • Backwood Harri$ • Bambu DePistola • Beauty • Big Hongry • Bijan Kazemi • Biz Markie • Black Thought • Blvck Achilles • Cava Menzies • Curren$y • Dave East • Dave Easty • Dope Only • Oakland • Rappin Ron • Too Short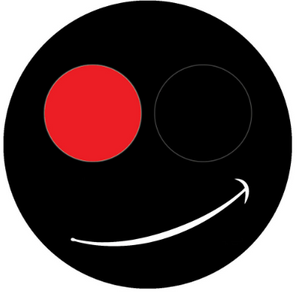 Catch a special DNA "Friendly Fire" tonite 9-10pm www.ADP.fm @alldayplayfm, curated by @dopeonly.marketing and mixed by @ammbaataa for Drums&Ammo. Shout out Dope Only for rockin with us #oaklandca #DNA
---
• 1979 • 2 chainz • 2-Left • 209 • 36 Chambers • 36 Trap Houses • 4-rax • 427 • 444 • 4two7 • 50 Cent • 60 East • 916 • 9th Wonder • A$AP MOB • A$AP Rocky • A-1 • A-F-R-O • A-Plus • Ableton • Above All • AC3 • Activist • Adam Raps • Adelaide • Adidas • Age Scott • akai • Al Jieh • Altered Crates • Amanda Beane • Amber Marks • Ammbaataa • Ammbush • anderson .paak • AON Preme • Apollo Brown • Aroma • art • Artist • ASTU • ATL • Pusha T • Ran Days • Raphael Saadiq • RCA • Reckless • rich & saucy • Richie Rich • Richmond • Rick Ross • Roux Shankle • Roxanne Shante • Roy Ayers • Royce da 5'9 • Royce the 5'9 • Run DMC • Saafir • Soul Assassin • Soul Council • Soundcloud • Street art • Sub Pop • Sunspot Jonz • Sway & King Tech • SWTBRDS • Symba • T. Carrier • Table 5 music group • Tajai Massey
Catch @ammbaataa live in the mix/and mic tonight on DNA "Friendly Fire" 9-10 www.ADP.fm @alldayplayfm 🔊 #DNA 
---
• 1979 • 2 chainz • 2-Left • 209 • 36 Chambers • 36 Trap Houses • 4-rax • 427 • 444 • 4two7 • 50 Cent • 60 East • 916 • 9th Wonder • A$AP MOB • A$AP Rocky • A-1 • A-F-R-O • A-Plus • Activist • Adam Raps • Adelaide • Adidas • Age Scott • akai • Altered Crates • Amanda Beane • Ammbaataa • Ammbush • anderson .paak • ASTU • Audio Vandals • Aurora Music • Austan Found • AWGE • Backwood Harri$ • Baghead • Bambu DePistola • bang data • bay area • BBW • beat • Beat Rock Music • Beezy love Bands • Bells Atlas • Benny The Butcher • beyonce • bianca brown • Big Hongry • billy woods • Creative • Cuts • Cutso • cypress hill • D'angelo • San francisco
Professa Gabel & Brycon return to a world made richer by their sheer presence with this video for "This Or No?", the bounceworthy lead single from their collaborative "Corner Booth" project released earlier this year. Filmed by AT Cooper & Keith Thompson and edited by Marcus Mason for Bocana Media, who all made a weekend afternoon in the country with our heroes feel equal parts mellow and psychedelic. Coming to your tiniest & widest screens July 1, 2022 Follow them: @Bryconmusic @ProfessaGabel Download "Corner Booth" HERE Brought to you by Ten Flights Records & Star Bakery Records A Drums & Ammo...
---
• 2 chainz • 4-rax • 50 Cent • 60 East • 916 • 9th Wonder • Ableton • Above All • Activist • Age Scott • akai • Al Jieh • Ammbaataa • Ammbush • anderson .paak • art • Artist • ATL • Audio Vandals • Bay Area • Beezy love Bands • Bells Atlas • Benny The Butcher • beyonce • bianca brown • Big Hongry • Charlie mack • Cosmic Kev • Goat • Godfrey • LA Leakers • Symba • Wale • Wallo
"Be careful when you share your vision with the Blind" -Symba We've been rockin with Symba for 10 years recognizing the potential of this MC and his reach. After tearing down numerous mix show freestyles (LA Leakers, Cosmic Kev), raw features (2 Chainz "VLAD TV feat. Symba, Stove God Cooks & Major Myjah) and conceptual joints (GOAT), Symba's rise is right on time. "Don't Condone" puts more of our opinion on blast with cameo's from The Game, Wale and long time supporter Wallo. Comedian Godfrey reiterates are sentiment, Symba has the new and old school Hip Hop listeners pushing for...