Drums & Ammo presents the Clyde Carson "Take Somethin'" remix by producer/MC BigDaddyChop.    Clyde Carson is a Hip Hop staple from California, more specifically the Bay Area. Since 2001 Carson has established himself as a solo MC as well as a member of the group The Team. With multiple hits in his catalog, Carson maintains a consistent stream of singles for his fans. Carson has been connected to Ammbush (the Founder of Drums & Ammo) since 2000. BigDaddyChop is a young legend in multiple forms of Hip Hop expression. Known well for his work as a beatmaker, producer and...
---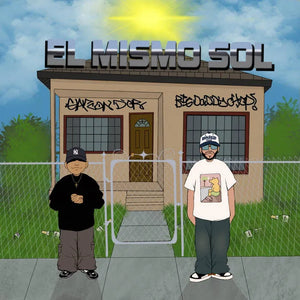 Production wizard BigDaddyChop teams up with Garçon D'or to debut their collab album El Mismo Sol.   Art by @Jalbono on twitter  While BigDaddyChop is especially known for his insane beat making with featured production on other frequent collaborators such as Hus KingPin and Bubrock, this album highlights his lyrical abilities. To learn more about the California resident's history I'd suggest Walasia "MJ" Shabazz's piece on his last single ' BigDaddyChop x Kon! "Diego Rivera" is Indigenous Hip Hop Art'. Right off the bat in an opening track like 'Maradona' a few things come to me. The flow's insane and the production is crazy. Not only is the flow like...
---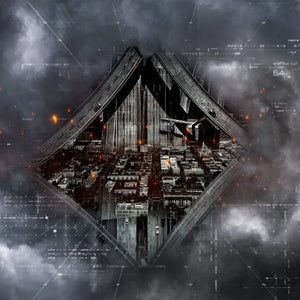 MacArthur Maze is a collective of Bay Area rappers, singers and musicians who cut their vocals in the studio's of producers DJ D Sharp and Kev Choice. The 10 person team has released several singles and visuals leading up to their debut with much promise. They have finally released their debut album as a group titled 'Blvck Saturday'.   About a week ago I was heading for Amoeba on Haight St. when a flood of tourists rushed my way and passed me as a loud screech and smoke filled the street. The sidewalk is lined by people recording the action either to mock or complain....
---
• Champ Green • D.Bledsoe • Dj D sharp • Ian Kelly • MacArthur Maze • NOBL
New visuals from the MacArthur Maze crew, "PANTHER BRUCE LEE" Featuring Ian Kelly, D.Bledsoe, Champ Green Produced by DJ D Sharp Directed & Edited by NOBL. The saga continues and MM click isn't slowing down the push. Share, download and tell a friend. Get some more info "PANTHER BRUCE LEE" and check out the Drums & Ammo review of MacArthur Maze's recent full-length project "Blvck Saturday" HERE 1.Artist Name MacArthur Maze background - Bay Area rap group/ crew - recently featured on KRON4 Live in the Bay, KTVU2 Mornings on 2, opened for Talib Kweli, Yukmouth & Styles P Influences - Hotboys,...
---
• Brycon • ill Sugi • Johnny Venetti
The last time Brycon blessed the DNA space was via his collaborative effort with Fellow SF repper Professa Gabel "This Or No" from "Corner Booth" project. Brycon touches back down with gritty sample chopper DJ/Producer iLL Sugi for Devastating! Forces of Nature! Crafted for the sample/Lo-fi/head nod crew, "Devastating! Forces of Nature! keeps you engaged with the different textures, tempos and colors that are always important when embarking on instrumental album endeavors. Do the knowledge and take the sonic journey with Brycon & iLL-Sugi. Favorites: Ash, Spy Boat #DNA Artist: iLL Sugi & Brycon 2 Producers combining forces for a...