• Elijah Morgan • Redveil
The much anticipated Camp Flog Gnaw Carnival is currently in the midst of its ninth installment hosting a wide array of young artists one of those artists being Redveil, who came out wearing a keffiyeh and overalls with handprints matching the colors of the Palestinian flag. An artist's duty, as far as I'm concerned, is to reflect the times — Nina Simone Music is powerful in the way it can bring people together and to see the fruits of your labor as an artist looking out onto a sea of people singing the song you wrote back at you is...
---
• Elijah Morgan • Niontay
Being a West Coast lurking goblin I don't tend to have the honor of seeing all the talent coming out of the East Coast's debut performances however, earlier this year I did have the pleasure of being persuaded by a playfully erratic monochrome portrait of a family, centering what can only be assumed to be the aforementioned, Niontay. Bursting onto the scene with the hottest mixtape titled 'Dontay's Inferno' and selling cassettes as his first analog music, that's crazy. Dontay's Inferno is clearly a labor of love drawing from several different regions to hone a sound that's new and uniquely from the life experience...
---
• Joe May Beats • Wethepartysean
Zell DMR touches back down on DNA dot com with a new visual for "Fxck It", an ode to holdin yourself down with or without the approval or assistance of close ones in your circle. "He want me to follow him to be a lame, I ain't amazed", Zell DMR letting the listeners know he's rocking on his own path when it's all said and done. Zell DMR connected with Drums & Ammo for the Ammbaataa produced cut "Same Shit" (HERE), get familiar.   Artist Name: Zell DMR (Dreams Make Reality) Background:  Born and raised in San Francisco, CA. Grew up in...
---
• Flii Stylz • Freshyard Records • Sir Veterano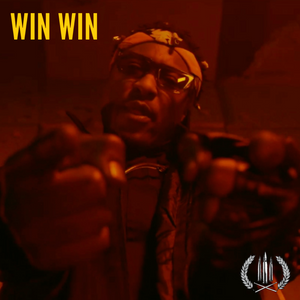 When it comes to the DNA of DNA, these two artist represent and exemplify the foundation Drums & Ammo has been built on. Longstanding Homies/collaborators of Ammbaataa of Drums & Ammo, Flii Stylz and Sir Veterano step back in the pocket with "Win Win" the first single off the upcoming Flii Stylz album "The Choreographer". The album is produced entirely by Sir Veterano dropping soon. Ammbaataa sat down with Flii Stylz for an indepth convo on his upbringing and journey as an all around Artist, peep that HERE. DNA has been rockin with Sir Veterano, one of the most versatile producers you'll ever...
---
Drums & Ammo presents the Clyde Carson "Take Somethin'" remix by producer/MC BigDaddyChop.    Clyde Carson is a Hip Hop staple from California, more specifically the Bay Area. Since 2001 Carson has established himself as a solo MC as well as a member of the group The Team. With multiple hits in his catalog, Carson maintains a consistent stream of singles for his fans. Carson has been connected to Ammbush (the Founder of Drums & Ammo) since 2000. BigDaddyChop is a young legend in multiple forms of Hip Hop expression. Known well for his work as a beatmaker, producer and...