• 1979 • 2 chainz • 2-Left • 209 • 36 Chambers • 36 Trap Houses • 4-rax • 427 • 444 • 4two7 • A$AP MOB • A$AP Rocky • A-1 • A-F-R-O • A-Plus • AC3 • Adam Raps • Adelaide • Adidas • Amanda Beane • Amber Marks • Astu • cee lo green • Central California • Cham • Champ Green • Charlie mack • Chase Moore • Chester • chicago • Chow Mane • Chris Brown • Cleveland • clyde carson • colemine records • COLORQUEEN • common • Conway the Machine • Cortez • CPlus • Curren$y • D. Bledsoe • da beatminerz • Dame The Drummer • dbledsoe • deuce eclipse • disable planets • DJ • Dj D sharp • Dom Kennedy • Fantastic • Fantastic Negrito • Fashawn • fashion • Fat$ • Firefly Oshenisis • FutureLoveCult • Havoc • hiphop • Hop • House of Pain • Icelandic • instrumental • Kevin Allen • Khayree • Killah Priest • King Izrell • KingiKeem • krs one • Larry June • LaRussell • Lil Fame • Living Legends • ll cool j • Lo-Fiction • Los Angeles • Louie Vuitton • lovetones • Mach-Hommy • Madvillain • Main Attrakionz • Marciano YR • Mari Taylor • Marketing Kings • Mary J. Blige • maschine • Maya Huyana • Mota Media • Murs • music • Nappy Nina • Nash Npire • ODB • Odd Fututre • Ovrkast. • Styles P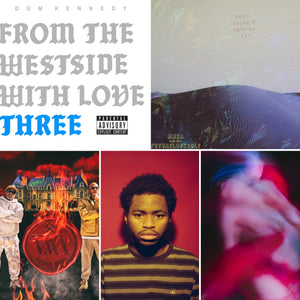 DNA "Friendly Fire" tonite w/ @ammbaataa 9-10 www.ADP.fm @alldayplayfm, new music from @futurelovecult • @ovrkast • @astu.music • @dopeitsdom • @stylesp x @mobbdeephavoc and more 💎's. Tune in #DNA
---
• 1979 • 2 chainz • 2-Left • 209 • 36 Chambers • 36 Trap Houses • 427 • 444 • 4two7 • Altered Crates • Amber Marks • Ammbush • Bay Area • Big Hongry • chicago • Cleo Sol • Cleveland • colemine records • Creative • cumbia • Curren$y • Hip Hop • Jaji Supreme • Nate Grapes • nimsins • Ozer • Poo$ie • Production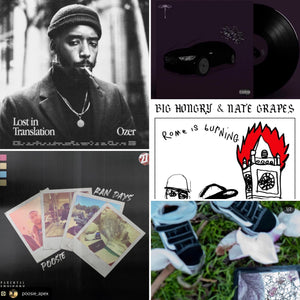 Catch DNA "Friendly Fire" tonight w/ @ammbaataa 9-10pm www.ADP.fm @alldayplayfm 🔊 new music from @poosie_apex / @ozersf / @jaji.___ / @nimsins / @bighongry x @nategrapesbitch and more, tune in 🔊#DNA
---
• 1979 • 2 chainz • 2-Left • 209 • 36 Chambers • 36 Trap Houses • 60 East • A$AP MOB • A-F-R-O • A-Plus • Adelaide • Age Scott • Altered Crates • Amanda Beane • Ammbaataa • anderson .paak • AON Preme • ASTU • bang data • bay area • beat tape • Beauty • Beezy love Bands • Benny The Butcher • beyonce • Bijan Kazemi • billy woods • Bishop lamont • Bizzel • Black • blackmoon • Chris Brown • Cleveland • common • Conway the Machine • Curtiss King Beats • d bledsoe • Grand Nationxl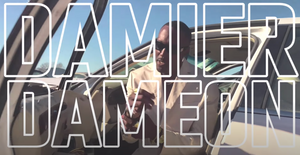 D.Bledsoe keeps pushing his latest release "Stargazer Gospel" with more clean visuals provided by Brand New Legend Films. "Damier Dameon" fuses the rugged pick n' pull car debris with the crispy umbrella toting D. Bledsoe. Recorded usage shows 1711-1730 being the peak years of the term "Damier", the design of Louis Vuitton's Damier canvas was invented by Georges Vuitton in 1888. A little over a century later, the pattern was reintroduced as the Damier Ebène in 1998, and it has been one of the biggest successes of Louis Vuitton since. D. Bledsoe taps into the iconic patterns legacy with aspirational...
---
• 1979 • 2 chainz • 36 Trap Houses • 4-rax • 4two7 • A-Plus • Above All • Amanda Beane • Ammbaataa • Ammbush • art • ASTU • Audio Vandals • AWGE • A_Sarr • backwoodz studio • Baghead • bang data • bay area • BBW • beat • Blu • Buffalo • Cali • california • Casual • Chase Moore • Chris Brown • Cleveland • common • Conway the Machine • Cutso • cypress hill • da beatminerz • Dee Jay • Flii Stylz • Michael Jackson • Richmond • Rize • Usher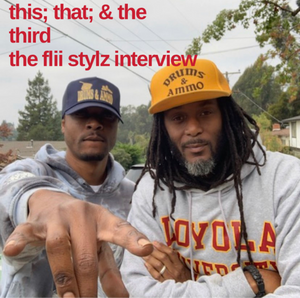 On this episode of "This; That; and the Third" Ammbaataa sits with Richmond California Choreographer/Actor/MC Flii Stylz for an in-depth interview on his journey from being a member of the famed Bay Area dance crew Housing Authority to working with the likes of Michael Jackson, Usher, Chris Brown, Backstreet Boys and more. Flii brings us to the moment a Too Short tape changed his life and set him on a path behind the mic. The two talk about Flii''s dance school and his latest film and music endeavors as an MC and music exec. Tune in for many jewels and...
---
• 2 chainz • 2-Left • 36 Chambers • 36 Trap Houses • Ammbaataa • Ammbush • art • ASTU • Audio Vandals • BBW • beat • beat tape • Beezy love Bands • beyonce • big Krit • Black Thought • Brainorchestra • C-Plus • cee lo green • Cleveland • colemine records • common • dapper dan • Dave East • Dee Jay • Grand Nationxl • Kevin Allen • NOBL • Roots & Branches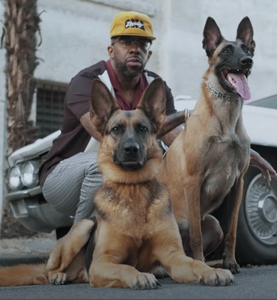 Kevin Allen's campaign for the recently released "Heroes Eventually Die" continues with the morning vibes of "Jesus Sandals. The Grand Nationxl representer connects with frequent collaborator Roots & Branches (Producer) who supplies the horn sample low end backdrop that melds perfectly with the breakfast OJ and dog walk visuals. The Grand Nationxl flag stays waving with the release of last weeks Jane Handcock's "FA REAL" and more on the way, stay tuned. Follow Kevin Allen: @kvnalln Song Produced By: @RootsAnBranches Directed By: @GrandNationxl_ Shot & Edited By: NoblPhotos