• 2-Left • 209 • 36 Chambers • 4-rax • 60 East • 9th Wonder • A$AP Rocky • A-Plus • AC3 • Adam Raps • Age Scott • akai • Amanda Beane • Ammbaataa • AON Preme • Backwood Harri$ • Bambu DePistola • Beauty • Big Hongry • Bijan Kazemi • Biz Markie • Black Thought • Blvck Achilles • Cava Menzies • Curren$y • Dave East • Dave Easty • Dope Only • Oakland • Rappin Ron • Too Short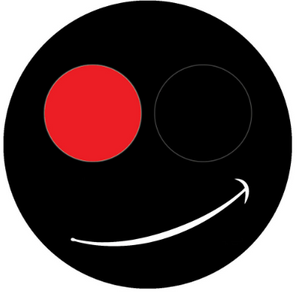 Catch a special DNA "Friendly Fire" tonite 9-10pm www.ADP.fm @alldayplayfm, curated by @dopeonly.marketing and mixed by @ammbaataa for Drums&Ammo. Shout out Dope Only for rockin with us #oaklandca #DNA
---
• 1979 • 2 chainz • 4two7 • Age Scott • Altered Crates • backwoodz studio • bay area • BBW • beat • beat tape • Bells Atlas • Benny The Butcher • beyonce • Black Thought • Bledsoe • boot camp clik • Brainorchestra • Branding • Brookfield Deuce • Casual • colemine records • cumbia • D. Bledsoe • Dave East • Duk Soop • Ghostface Killah • Killah Priest • Method Man • ODB • The Gza • The Rza • Wu Tang Clan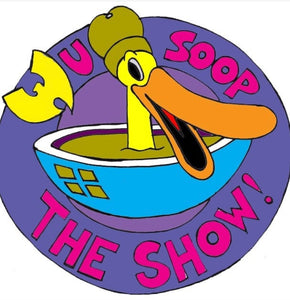 The Dukksoop crew build with Wu Tang Clan's Killah Priest about everything from joining the Wu-Tang Clan, his time spent in the Bay Area and new music on the horizon. Killah Priest breaks down lyrics from some of his material and his work writing for R&B artists in his camp and his offers for ghostwriting. Join Dukksoop's Age Scott, Spyder Beatz and Jay Feddy as they take the deep dive with the Wu Jewel KP. Tune in. #DNA   
---
• 1979 • 2 chainz • 2-Left • 36 Chambers • 36 Trap Houses • 9th Wonder • A-Plus • Above All • AC3 • Adidas • Ammbaataa • Ammbush • AON Preme • Audio Vandals • AWGE • Baghead • bay area • Beezy love Bands • Big Hongry • big Krit • Biz Markie • Bledsoe • boot camp clik • Brookfield Deuce • Buffalo • california • Casual • cee lo green • Champ Green • Charlie mack • Cheap limousine • Chow Mane • colemine records • Conway the Machine • Curren$y • D. Bledsoe • Dame The Drummer • Dave East • deuce eclipse • Dialect • Dilated Peoples • disable planets • Grand Nationxl • Ian Kelly • Kev Choice • Rob Woods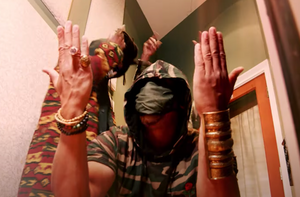 KevChoice recruits fellow Oakland MC Ian Kelly (JAMLA, Grand Nationxl) and Sacramento's Rob Woods for a hands down get busy track "Flatten The Curve", produced by DJ D Sharp (fresh off of heavy production duties on the critically acclaimed Eastshore Highway album). Kev let's us know he's "bringing back that Hip Hop aesthetic", you know it's real when you hear the infamous M.O.P. classic war cry in the background. Shout out to KevChoice and all the other artist's pushing through this pandemic and keeping their creative output ignited. Official music Video "Flatten The Curve" from the album "Social Distancing" produced...
---
• 2 chainz • 2-Left • 36 Chambers • 36 Trap Houses • Ammbaataa • Ammbush • art • ASTU • Audio Vandals • BBW • beat • beat tape • Beezy love Bands • beyonce • big Krit • Black Thought • Brainorchestra • C-Plus • cee lo green • Cleveland • colemine records • common • dapper dan • Dave East • Dee Jay • Grand Nationxl • Kevin Allen • NOBL • Roots & Branches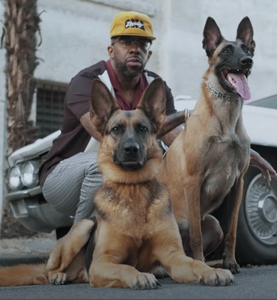 Kevin Allen's campaign for the recently released "Heroes Eventually Die" continues with the morning vibes of "Jesus Sandals. The Grand Nationxl representer connects with frequent collaborator Roots & Branches (Producer) who supplies the horn sample low end backdrop that melds perfectly with the breakfast OJ and dog walk visuals. The Grand Nationxl flag stays waving with the release of last weeks Jane Handcock's "FA REAL" and more on the way, stay tuned. Follow Kevin Allen: @kvnalln Song Produced By: @RootsAnBranches Directed By: @GrandNationxl_ Shot & Edited By: NoblPhotos
---
• 36 Trap Houses • 60 East • 9th Wonder • A$AP MOB • Above All • Adidas • Ammbaataa • Ammbush • ATL • backwoodz studio • Baghead • Benny The Butcher • Big Hongry • big Krit • Bijan Kazemi • billy woods • Brainorchestra • california • cee lo green • Charlie mack • common • Curtiss King Beats • Cutso • Dave East • DJ Basta • Dred Scott • Graff • Grammy • Grand nationxl • Photography
DJ Basta has been busy with his latest work from the recently released project from Grand Nationxl member Kevin Allen "Heroes Eventually Die" and Grand Nationxl's "BTS". DJ Basta's "SEED 17" finds Dred Scott juxtuposing between a raw boxing setting to vulnerable lyrics:  "the moment that I realized the same moment I froze". DJ Basta's Roots & Branches Record Box is an ongoing series of short run lathe cut records featuring beats and collages in collaboration with some incredible producers, musicians and artists. Catch this and more from DJ Basta at  https://rootsandbranches.bandcamp.com  Dirty sample collages. Playable art pieces Shot by...