• Champ Green • D.Bledsoe • Dj D sharp • Ian Kelly • MacArthur Maze • NOBL
New visuals from the MacArthur Maze crew, "PANTHER BRUCE LEE" Featuring Ian Kelly, D.Bledsoe, Champ Green Produced by DJ D Sharp Directed & Edited by NOBL. The saga continues and MM click isn't slowing down the push. Share, download and tell a friend. Get some more info "PANTHER BRUCE LEE" and check out the Drums & Ammo review of MacArthur Maze's recent full-length project "Blvck Saturday" HERE 1.Artist Name MacArthur Maze background - Bay Area rap group/ crew - recently featured on KRON4 Live in the Bay, KTVU2 Mornings on 2, opened for Talib Kweli, Yukmouth & Styles P Influences - Hotboys,...
---
• Big Hongry • D.Bledsoe • Gizzle McFly • Lexbub • Loyalty Before Royalty • Richmond • Rob Reeves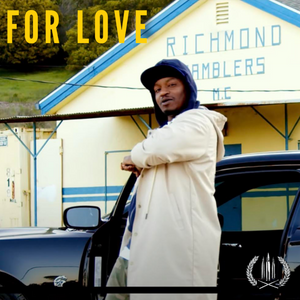 Whenever I post the DNA Video Premiers I like to trace back the origin of becoming aware of said artist being posted. I'm pretty sure I caught wind of Gizzle through the Almighty Instagram algorithm. I was soon to find out he was on a song ("Heavenly Happy Birthday" feat. Big Hongry, Gizzle McFly & Ian Kelly) from one of my favorite projects "Stargazer Gospel" by frequent DNA collaborator/Homie D.Bledsoe. Gizzle is in the Bay Area School of artists fusing the local flavor with technical skill of rapping plus embodying the fundamentals of traditional Hip Hop; doing it for the love first and...
---
• Blvck Achilles • Champ Green • D.Bledsoe • Dj D sharp • Ian Kelly • Jane Handcock • NOBL • Roux Shankle
For the third consecutive month Macarthur Maze shares another visual- "San Pablo Dam" produced by DJ D Sharp and Directed by NOBL. This time around we hear from members Champ Green, D.Bledsoe & Blvck Achilles. The video highlights Downtown Oakland as Macarthur Maze continues to exhibit their intent to put on for the Bay. With this momentum it's safe to assume a full length project is probably not far off. But for now, enjoy "San Pablo Dam" along with "First Friday" & "Thank You Have a Nice Day" all on Youtube now! Follow The Crew: @MacarthurMaze
---
• Bryan C. Simmons • Champ Green • D.Bledsoe • DJ Basta • MacArthur Maze • NOBL • Roux Shankle
MacArthur Maze's Blvck Achilles releases his latest visual for the DJ Basta produced 'Extra Dirty'- Featuring Ian Kelly, Champ Green, Roux Shankle & Bryan C. Simmons.  "Extra Dirty" is the 3rd Single from The Blvck Achilles & DJ Basta project  'Friendly Neighborhood Demigod' out now, listen HERE. Released as cross promo for the upcoming MacArthur Maze "Blvck Saturday" project produced by DJ D Sharp Produced by DJ Basta w/ Bryan C. Simmons on keys. Mixed/Mastered by Scott "SK" Kaminski  Shot & Edited by Nobl  @blvckachilles @rootanbranches @firstnameian @rouxshankle @champgreen @bryancsimmons @noblphotos @sk_slapwagon @djdsharp @macarthurmaze
---
• Bay Area • Champ Green • D.Bledsoe • Dj D sharp • Hip Hop • MacArthur Maze • Oakland • Richmond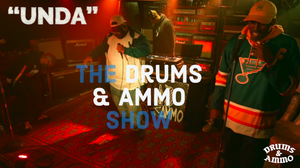 The Drums & Ammo Show "Unda" featuring Champ Green, D.Bledsoe with DJ D Sharp at The Complex (San Francisco). Check out Champ Green's latest project "Adult Contemporary Playeristic Love Diaries" and D.Bledsoe's "Rich & Saucy" both produced by  @noblmusic4997  as well as MacArthur Maze "First Friday" out NOW. Ⓜ️Ⓜ️ #dna @imdbledsoe  @champgreen  @DJDsharp www.DrumsAndAmmo.com Filmed at The Complex Recording Studio, SF #DNA