• 2-Left • 36 Chambers • Ableton • Above All • Bay Area • Bianca Brown • Black • Black Thought • blackmoon • Blvck Achilles • Boyish Records • Brycon • C-Plus • cypress hill • D'angelo • d.bledsoe • da beatminerz • Dame The Drummer • dapper dan • Daringer • Grand Nationxl • Mani Draper • Nimsins • NOBL • Passwurdz • Professa Gabel • Pusha T • Stove God Cooks • Symba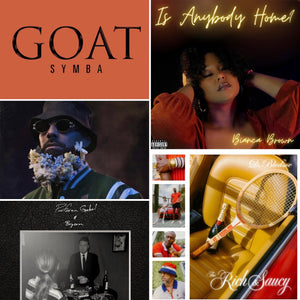 DNA Friendly Fire tonite w / @ammbaataa 9-10pm @alldayplayfm www.ADP.Fm• new music from @bbindishoe / @pass510 / @brycon x @professagabel / @noblmusic x @imdbledsoe / @nimsins / @therealsymba tune in 📻 #DNA
---
• 4- rax • diego redd • mani draper • nan fiero • nimsins • Poo$ie • Rob Woods • Stove God Cooks • Symba
---
• 1979 • 2 chainz • 2-Left • 209 • 36 Chambers • 427 • 444 • 4two7 • 60 East • 916 • Bay Area • Brookfield Deuce • Dj D sharp • Eastshore Highway • Grand Nationxl • Kevin Allen • Mani Draper • Oakland • Ras Kass • RCA • Reckless • Remix • REvenge • Richmond • Rize • Rob Woods • roc marci • Roc Marciano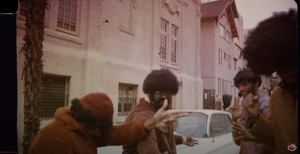 The Eastshore Highway crew (Brookfield Duece, Mani Draper & DJ D Sharp) connect with MC/Producer Kevin Allen for a Grand Nationxl soul session in the latest offering "Last Action Hero 2", from Eastshore Highway's self-titled debut. The Brothers are here to save the city of The Last Revolution from gentrification, good luck Men. Follow them @EastshoreHighway.  DP, Editor, & Director: @Slvtrfilms PA: @_Shonye_ Actors: @Endeavors_Oakland @dopeerakrypt_bme BTS: @Deezusssss @dopeerakrypt_bme Powered By: @GrandNationxl
---
• 1979 • 2 chainz • 2-Left • 36 Chambers • 36 Trap Houses • 4-rax • 427 • 60 East • 9th Wonder • A$AP Rocky • AC3 • Altered Crates • Amanda Beane • Ammbush • anderson .paak • AON Preme • Audio Vandals • Austan Found • A_Sarr • backwoodz studio • Baghead • bay area • Bells Atlas • Bijan Kazemi • Bishop lamont • Biz Markie • Black Thought • blackmoon • boot camp clik • Brookfield Deuce • Casual • Cava Menzies • Champ Green • Charlie mack • Cheap limousine • cumbia • Curren$y • cypress hill • D. Bledsoe • dapper dan • Dee Jay • Grand • Grand Nationxl • Jane Handcock • Mani Draper
MC/Vocalist/producer Jane Handcock can do pretty much whatever she wants when it comes to Soul music. On the Mani Draper produced IONLIKEDAT she decided to turn the tempo up and make folks move something with a dance vibe. Never one to shy away from her MC skills, Jane has a way of weaving in and out of R&B vocals to rap vocals seamlessly. The Grand Nationxl snow ball is still catching momentum. "I wish more people knew about her. Keep grindin Jane…" ---Ryan James. We're working it. Follow Jane Handcock at @msjanehandcock  #DNA Produced by : @manidraper  Director: @BrookfieldDuece DP :...
---
• 2 chainz • 36 Chambers • 36 Trap Houses • 916 • A$AP MOB • A$AP Rocky • anderson .paak • art • big Krit • Biz Markie • blackmoon • boot camp clik • Brookfield Deuce • california • cee lo green • Champ Green • colemine records • D. Bledsoe • da beatminerz • dapper dan • Dilated Peoples • DJ Platurn • DJ Premier • Eminem • eric b • Evidence • fashion • Fresh Prince • funk • gangstarr • Grand Nationxl • Gucci • Hieroglyphics • Hip Hop • hiphop • JAke one • Jay Electronica • Kendrick Lamar • Kevin Allen • krs one • Mani Draper • mobb deep • Moe Green • monophonics • Nash Npire • NYC • oakland • Oakland Faders • philly • portishead • prhyme • Producer • production • protools • psychedelic • public enemy • rapsody • Richmond • Roux Shankle • Royce da 5'9 • Sacramento • soul
Hip Hop collective Grand Nationxl releases visuals for "WINGS n THINGS", the first video off of their latest offering "Twice on Sunday (Season 1)". Grand Nationxl is a collective of MC's, producers, videographers and pretty much any other creative expression. "Twice on Sunday" represents what Kevin Allen explains as the "1st season" leaving the possibility of line up changes and a revolving door for new talent. Shout out to frequent Drums & Ammo collaborator Moe Green who represents Vallejo CA lovely on the "Twice on Sunday" project. Look out for more from the crew, download "Twice on Sunday" HERE. "WINGS...