• 1979 • 2 chainz • 2-Left • 209 • 36 Chambers • 36 Trap Houses • 4-rax • 427 • 444 • 4two7 • 50 Cent • 60 East • Age Scott • akai • Al Jieh • Altered Crates • Amanda Beane • Amber Marks • Fantastic • Fantastic Negrito • Fashawn • fashion • Fat$ • Firefly Oshenisis • Firing Squad • food • Fresh Daily • Fresh Prince • HMZA • House of Pain • Hudson • Ian Kelly • Iceland • iLL Camille • isai • ISAIAH with the Hair • ishgoswish • izrell • jada imani • Jahi • JAke one • Jake Paul • Jameel Naim X • Symba • Toronto • Trackademicks • transistor sound studio • Troyllf • TV • Tyler the creator • Wiki • Willie Green • wiz khalifa • World Went Crazy • YArd Massive • Yared • Yesway • young ma • Zharmila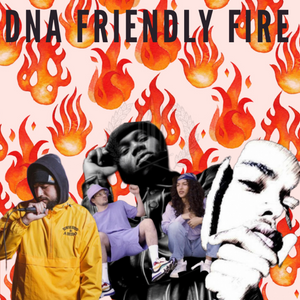 Catch DNA "Friendly Fire" tonite w/ @ammbaataa 9-10pm www.ADP.fm @alldayplayfm 🔥 new music from @jadaimani510 x @fraktheperson • @therealsymba • @hasta_la_pasta • @passportchalie and more.  #DNA
---
• 2 chainz • 209 • 36 Chambers • 4-rax • 50 Cent • chicago • Chow Mane • Chris Brown • Cleo Sol • common • Cordae • DJ Twelvz • East Oakland • Grand Nationxl • Hip Hop • New Orleans • Oakland • OG Jarin • Poo$ie
"Words Don't Hurt" is the latest visual offering from  "Still Ain't Easy", the project from Oakland MC (by way of Downtown New Orleans) Poo$ie. Poo$ie's mantra "Words don't hurt but they hurtin me" is to the point and much needed in an industry that evolves and develops it seems by the minute. Musician/Producer and frequent collaborator OG Jarin always finds a path to provide the Soulful soundscape that encourages introspection and soul searching. Check out "Words Don't Hurt" and the project "Still Ain't Easy" HERE Follow them: @Poosie_Apex @OGjarin Shot and Edited: @seanietsunami300 Still Ain't Easy Album is now available on all...
---
• 1979 • 36 Chambers • 36 Trap Houses • 4-rax • 427 • A$AP Rocky • Above All • Adelaide • Ammbaataa • Ammbush • anderson .paak • AON Preme • Artist • ATL • Babs • Backwood Harri$ • backwoodz studio • Bambu DePistola • bang data • BBW • Beat Rock Music • beat tape • Beezy love Bands • Bells Atlas • beyonce • Biz Markie • blackmoon • Blues • boot camp clik • Brainorchestra • Brookfield Deuce • Brownsville KA • Brycon • Hamza • Hier • Hieroglyphics • HMZA • Jake One • Larry June • Souls of Mischief
Drums & Ammo are proud to announce the first release from Drums & Ammo ! HMZA "Lost Time" produced by Jake One! HMZA and Drums & Ammo Founder Ammbaataa met around 2015-16 after Ammbaataa picked up HMZA for a fateful Uber ride that would kick off a friendship and support system for both individuals. Drums & Ammo Recordings promises to keep it "spine tingling, mad styles, crazy dangerous bust your sh*t open beats" - Raekwon on Outkast "Rosa Parks" skit                                        ...
---
• 2-Left • 209 • 36 Chambers • 4-rax • 60 East • 9th Wonder • A$AP Rocky • A-Plus • AC3 • Adam Raps • Age Scott • akai • Amanda Beane • Ammbaataa • AON Preme • Backwood Harri$ • Bambu DePistola • Beauty • Big Hongry • Bijan Kazemi • Biz Markie • Black Thought • Blvck Achilles • Cava Menzies • Curren$y • Dave East • Dave Easty • Dope Only • Oakland • Rappin Ron • Too Short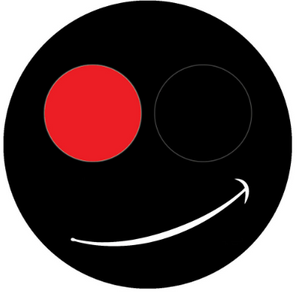 Catch a special DNA "Friendly Fire" tonite 9-10pm www.ADP.fm @alldayplayfm, curated by @dopeonly.marketing and mixed by @ammbaataa for Drums&Ammo. Shout out Dope Only for rockin with us #oaklandca #DNA
---
• 1979 • 2 chainz • 2-Left • 209 • 36 Chambers • 36 Trap Houses • 4-rax • 427 • 444 • 4two7 • 50 Cent • 60 East • 916 • 9th Wonder • A$AP MOB • A$AP Rocky • A-1 • A-F-R-O • A-Plus • Ableton • Above All • AC3 • Activist • Adam Raps • Adelaide • Adidas • Age Scott • akai • Al Jieh • Altered Crates • Amanda Beane • Amber Marks • Ammbaataa • Ammbush • anderson .paak • AON Preme • Apollo Brown • Aroma • art • Artist • ASTU • ATL • Pusha T • Ran Days • Raphael Saadiq • RCA • Reckless • rich & saucy • Richie Rich • Richmond • Rick Ross • Roux Shankle • Roxanne Shante • Roy Ayers • Royce da 5'9 • Royce the 5'9 • Run DMC • Saafir • Soul Assassin • Soul Council • Soundcloud • Street art • Sub Pop • Sunspot Jonz • Sway & King Tech • SWTBRDS • Symba • T. Carrier • Table 5 music group • Tajai Massey
Catch @ammbaataa live in the mix/and mic tonight on DNA "Friendly Fire" 9-10 www.ADP.fm @alldayplayfm 🔊 #DNA