• 2-Left • 36 Chambers • Ableton • Above All • Bay Area • Bianca Brown • Black • Black Thought • blackmoon • Blvck Achilles • Boyish Records • Brycon • C-Plus • cypress hill • D'angelo • d.bledsoe • da beatminerz • Dame The Drummer • dapper dan • Daringer • Grand Nationxl • Mani Draper • Nimsins • NOBL • Passwurdz • Professa Gabel • Pusha T • Stove God Cooks • Symba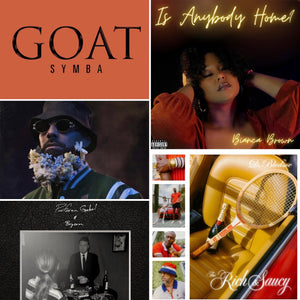 DNA Friendly Fire tonite w / @ammbaataa 9-10pm @alldayplayfm www.ADP.Fm• new music from @bbindishoe / @pass510 / @brycon x @professagabel / @noblmusic x @imdbledsoe / @nimsins / @therealsymba tune in 📻 #DNA
---
• 1979 • 2 chainz • 2-Left • 36 Chambers • 36 Trap Houses • 4-rax • 427 • 60 East • 9th Wonder • A$AP Rocky • AC3 • Altered Crates • Amanda Beane • Ammbush • anderson .paak • AON Preme • Audio Vandals • Austan Found • A_Sarr • backwoodz studio • Baghead • bay area • Bells Atlas • Bijan Kazemi • Bishop lamont • Biz Markie • Black Thought • blackmoon • boot camp clik • Brookfield Deuce • Casual • Cava Menzies • Champ Green • Charlie mack • Cheap limousine • cumbia • Curren$y • cypress hill • D. Bledsoe • dapper dan • Dee Jay • Grand • Grand Nationxl • Jane Handcock • Mani Draper
MC/Vocalist/producer Jane Handcock can do pretty much whatever she wants when it comes to Soul music. On the Mani Draper produced IONLIKEDAT she decided to turn the tempo up and make folks move something with a dance vibe. Never one to shy away from her MC skills, Jane has a way of weaving in and out of R&B vocals to rap vocals seamlessly. The Grand Nationxl snow ball is still catching momentum. "I wish more people knew about her. Keep grindin Jane…" ---Ryan James. We're working it. Follow Jane Handcock at @msjanehandcock  #DNA Produced by : @manidraper  Director: @BrookfieldDuece DP :...
---
• 1979 • 2 chainz • 2-Left • 36 Chambers • 36 Trap Houses • 4-rax • 9th Wonder • A$AP Rocky • Amanda Beane • Ammbush • anderson .paak • Aroma • ASTU • ATL • Audio Vandals • Aurora Music • Austan Found • AWGE • A_Sarr • bang data • bay area • BBW • beat • Bells Atlas • Bijan Kazemi • Bilal • billy woods • Bishop lamont • Black Thought • blackmoon • boot camp clik • Brainorchestra • Brooklyn • cee lo green • Cheap limousine • common • cypress hill • D'angelo • D. Bledsoe • da beatminerz • dapper dan • def jam • Sandu Ndu
"Show Me Your Love" New visuals from Astu's recent release "Altars". Rexx Life Raj assists with the bar work to give Astu that extra bounce. The visual features dancers and artists in their own right Sandu Ndu of Bells Atlas and Aroma.  Download "Altars" now on all streaming platforms. Follow ASTU @astu.music Listen at https://ampl.ink/d3Q3W Producer - Trackademicks &  Daoud Director of Photography - Lara Kaur https://www.larakaur.com /​​ Starring - Sandu Ndu https://bellsatlas.bandcamp.com/music​ Starring - AroMa https://aromamusic.bandcamp.com/​ Post - Theo Schear https://theoschear.com/ ​ Color - Jay Swuen https://www.jayswuen.com/ ​ Production Assistant - Mohses Production Assistant - Brittney Curry
---
• 2 chainz • 2-Left • 36 Chambers • 60 East • 9th Wonder • Adelaide • Altered Crates • Ammbaataa • Ammbush • anderson .paak • AON Preme • Audio Vandals • Babs • backwoodz studio • Baghead • bay area • beat • Beezy love Bands • Big Hongry • Bilal • Biz Markie • boot camp clik • Brookfield Deuce • Buffalo • Cava Menzies • Champ Green • Charlie mack • Chase Moore • Cheap limousine • Chester • colemine records • Conway the Machine • D'angelo • Dame The Drummer • dapper dan • Ozer • Paqgod • san francisco • The Jealous Guys
  San Francisco's own 'Ozer', has been nurturing his lyrical gift since the age of six, when he first began using music as his sanctum from the challenges of life. On his new track, 'Get Busy', Ozer teams up with DC native, now Bay Area residing artist, 93 Paqgod for the mellow, yet powerful track, produced by Cheap Limousine. As stated within the chorus, "Been tucked off, nowadays I'm throwing peace signs n***a", over distinct, ambient synths and soulful keys Ozer and Paqgod go back and forth to paint a vivid picture of someone attempting to get away from surrounding...
---
• 2 chainz • 2-Left • 36 Chambers • 36 Trap Houses • Ammbaataa • Ammbush • art • ASTU • Audio Vandals • BBW • beat • beat tape • Beezy love Bands • beyonce • big Krit • Black Thought • Brainorchestra • C-Plus • cee lo green • Cleveland • colemine records • common • dapper dan • Dave East • Dee Jay • Grand Nationxl • Kevin Allen • NOBL • Roots & Branches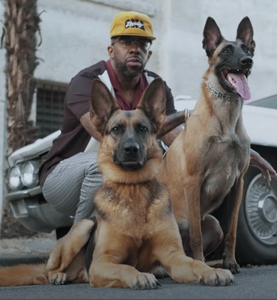 Kevin Allen's campaign for the recently released "Heroes Eventually Die" continues with the morning vibes of "Jesus Sandals. The Grand Nationxl representer connects with frequent collaborator Roots & Branches (Producer) who supplies the horn sample low end backdrop that melds perfectly with the breakfast OJ and dog walk visuals. The Grand Nationxl flag stays waving with the release of last weeks Jane Handcock's "FA REAL" and more on the way, stay tuned. Follow Kevin Allen: @kvnalln Song Produced By: @RootsAnBranches Directed By: @GrandNationxl_ Shot & Edited By: NoblPhotos