• 1979 • 2 chainz • 36 Trap Houses • 60 East • A-F-R-O • Adelaide • Age Scott • Amber Marks • ASTU • Audio Vandals • Austan Found • Babs • Backwood Harri$ • backwoodz studio • bang data • beat tape • Beezy love Bands • Benny The Butcher • Bijan Kazemi • Blu • Blues • boot camp clik • Branding • brookkly • Bryce Savoy • Buffalo • Charlie mack • Chase Moore • Cheap limousine • Chow Mane • Guam • Hip Hop • Oakland
New visuals for "Forty Eight Bars" , the latest release from Oakland Producer/MC BackWood Harri$. Produced by Family Affair, the production Alias of Harri$. "Forty Eight Bars" was shot and directed by AKA Señor T for the DNA Art Dept. The video was shot at Fairfax Studio, located in the Historic Fairfax Business District in Oakland CA. Shot on a Go Pro, edited with Adobe Premiere Pro. INSTAGRAM: https://www.intagram.com/backwoodharris/ Like/Subscribe and your dreams will come true
---
• 1979 • 2 chainz • 2-Left • 209 • 36 Chambers • 36 Trap Houses • 4-rax • 427 • 444 • A-Plus • Above All • AC3 • Age Scott • Al Jieh • Altered Crates • Baghead • bay area • Bells Atlas • Benny The Butcher • big Krit • Bijan Kazemi • Bilal • Black Thought • blackmoon • Bledsoe • Blu • Blues • Blvck achillies • Brainorchestra • Branding • Cleo Sol • clyde carson • colemine records • COLORQUEEN • common • Conway the Machine • Elucid • eric b • Everlast • Evidence • Hip Hop • Jahi • Jaji Supreme • JAke one • Jameel Naim X • jamla • Jane Handcock • Kumbaya • Moe Green • monophonics • Poo$ie • Sick Jacken • The Gift of Gab • Troyllf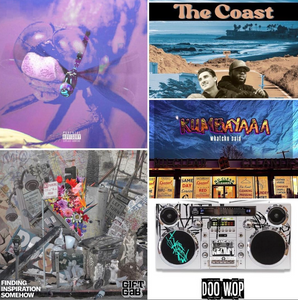 DNA "Friendly Fire" tonight w/ @ammbaataa 9-10pm www.ADP.fm @alldayplayfm new music from @iamthegiftofgab / @sickjacken / @jaji.___ / @kumbayaaaaaaaaaaa & @baghead.osk #DNA
---
• 36 Chambers • 9th Wonder • AC3 • Adelaide • Adidas • akai • art • ASTU • Babs • bay area • beat • beat tape • Benny The Butcher • Black Thought • blackmoon • boot camp clik • Branding • brookkly • Brycon • Casual • cee lo green • Champ Green • lo fiction • nimsins • oakland
Nimsins, an educator, MC and resident of East Oakland drops his first visual off of his latest release "More To Life", shot by Eighty9s and produced by heru. Nimsins made the news in 2019 by rallying Warrior's star point guard Steph Curry to help renovate East Oakland's Concordia Park basketball court. After 311 phone attempts to the City, Nimsin's sent a tweet about the court's condition from a Twiiter account with about 80 followers resulting in a full renovation and beautification of the court. Nimsins is respresenting East Oakland to the fullest while pushing Hip Hop at the same time....
---
• 1979 • 2 chainz • 2-Left • 209 • 60 East • 916 • 9th Wonder • Above All • AC3 • Adidas • Ammbaataa • Ammbush • anderson .paak • Aroma • ATL • Audio Vandals • Austan Found • backwoodz studio • bang data • beyonce • Bilal • Bishop lamont • Black Thought • blackmoon • Blu • Branding • Brookfield Deuce • C-Plus • Cali • Charlie mack • Conway the Machine • CPlus • cypress hill • Nash Npire • Nate Curry • Sacramento • WAves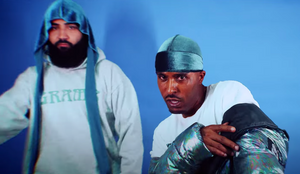 New work from 916 repper C-Plus featuring Nate Curry on the carooning hook and verse. C-Plus is a staple in the Sacramento California Hip Hop scene putting it down with producers Ski Beatz (Jay-Z) to Sacramento's own Lee Bannon (Joey Badda$$). "Waves pt 2" follows the Guys to the barbershop to the beauty supply store to get the necessary goods to set off the hairstyle made popular in the early 21st century. African-American men sought to style their hair with texture-altering products, "pomade hair moisturizer". Peep C-Plus on DNA, follow them at @Plusmoney @natecurry_ "Waves pt 2" off the upcoming album...
---
• 1979 • 2 chainz • 4two7 • Age Scott • Altered Crates • backwoodz studio • bay area • BBW • beat • beat tape • Bells Atlas • Benny The Butcher • beyonce • Black Thought • Bledsoe • boot camp clik • Brainorchestra • Branding • Brookfield Deuce • Casual • colemine records • cumbia • D. Bledsoe • Dave East • Duk Soop • Ghostface Killah • Killah Priest • Method Man • ODB • The Gza • The Rza • Wu Tang Clan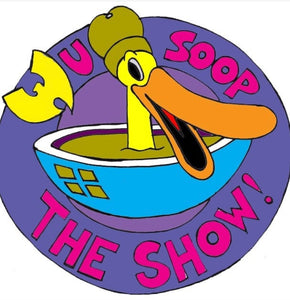 The Dukksoop crew build with Wu Tang Clan's Killah Priest about everything from joining the Wu-Tang Clan, his time spent in the Bay Area and new music on the horizon. Killah Priest breaks down lyrics from some of his material and his work writing for R&B artists in his camp and his offers for ghostwriting. Join Dukksoop's Age Scott, Spyder Beatz and Jay Feddy as they take the deep dive with the Wu Jewel KP. Tune in. #DNA