• 1979 • 2 chainz • 36 Trap Houses • 4two7 • akai • Amanda Beane • Ammbush • anderson .paak • ASTU • Aurora Music • Austan Found • backwoodz studio • Bay Area • beat • Big Hongry • big Krit • billy woods • Bizzel • Chris Brown • Cleo Sol • Drums & Ammo • Evidence • Fresh Daily • Grand Nationxl • Hip Hop • Jane Handcock • Kevin Allen • Planet Asia • Sa-Roc
DNA "Friendly Fire" tonite w/ @ammbaataa 9-10pm www.ADP.fm @alldayplayfm🔊new music from @kvnalln / @freshdotdaily / @msjanehandcock / @sarocthemc / @evidence & @planetasiamedallions and more, tune in assume its boomin 🔊#DNA
---
• 1979 • 2 chainz • 2-Left • 209 • 36 Chambers • 36 Trap Houses • 4-rax • 427 • 444 • A-Plus • Above All • AC3 • Age Scott • Al Jieh • Altered Crates • Baghead • bay area • Bells Atlas • Benny The Butcher • big Krit • Bijan Kazemi • Bilal • Black Thought • blackmoon • Bledsoe • Blu • Blues • Blvck achillies • Brainorchestra • Branding • Cleo Sol • clyde carson • colemine records • COLORQUEEN • common • Conway the Machine • Elucid • eric b • Everlast • Evidence • Hip Hop • Jahi • Jaji Supreme • JAke one • Jameel Naim X • jamla • Jane Handcock • Kumbaya • Moe Green • monophonics • Poo$ie • Sick Jacken • The Gift of Gab • Troyllf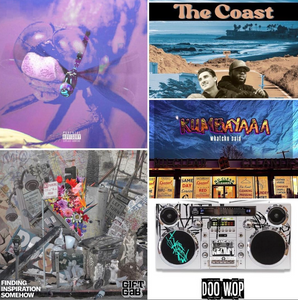 DNA "Friendly Fire" tonight w/ @ammbaataa 9-10pm www.ADP.fm @alldayplayfm new music from @iamthegiftofgab / @sickjacken / @jaji.___ / @kumbayaaaaaaaaaaa & @baghead.osk #DNA
---
• 1979 • 2 chainz • 209 • 36 Chambers • A-F-R-O • Adidas • Al Jieh • Amanda Beane • ASTU • Aurora Music • Babs • Baghead • Beezy love Bands • Benny The Butcher • beyonce • big Krit • Buffalo • Chris Brown • common • Conway the Machine • Drew Banga • Hip Hop • Richmond • wantmoreN8
"Essential Oils" is the newest visual from Richmond CA MC wantmoreN8. wantmoreN8 gives us jewels in the bars reminiscent of a Dead Prez or Goodie Mobb. "Bought stock on cash app and I got it poppn", real illicon Valley spill hopefully set to create necessary discussions in the culture regarding investing, bit coin, crypto currency etc etc. Shot by Tommy Schneckenberger and produced by Drew Banga (Kamaiyah's "I'm On," Rexx Life Raj and ymtk's "What's Up," 1-O.A.K.'s "Lost & Found"), and made possible by @shot_by_chris. Keep up with that dope, Richtown get down. Follow em at @wantmoreN8  @TommySchnekenberger  @Drewwwbanga  @shot_by_chris...
---
• 36 Trap Houses • Adelaide • Age Scott • akai • Altered Crates • Ammbaataa • Ammbush • Aroma • Aurora Music • bang data • big Krit • Bijan Kazemi • Bilal • Black Thought • Blues • Brainorchestra • Brookfield Deuce • brookkly • Brooklyn • Central California • Champ Green • Chow Mane • Cleo Sol • common • Conway the Machine • Hip Hop • Little Simz • Soul • UK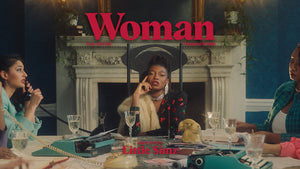 'Woman (Feat. Cleo Sol)' follows on from 'Introvert', marking the first tasters of new full-length 'Sometimes I Might Be Introvert'. The follow-up to the acclaimed 'Grey Area', it's set to arrive on 3rd September and features guest appearances from the likes of Cleo Sol, Obongjayar and The Crown actress Emma Corrin. Of the song, Simz says: "I love it when I see women doing their thing and looking flawless; I'm here for that! It's empowering, it's inspiring; I wanted to say thank you and I wanted to celebrate them." Follow them at:  @gyallikeclee @LittleSimz 
---
• 1979 • 2 chainz • 36 Chambers • 36 Trap Houses • 4-rax • 9th Wonder • A$AP MOB • Amanda Beane • Ammbaataa • Ammbush • AON Preme • art • ASTU • AWGE • bay area • BBW • Big Hongry • big Krit • billy woods • Biz Markie • Bledsoe • Brookfield Deuce • Cava Menzies • Cheap limousine • Chester • chicago • common • Grand Nationxl • Ian Kelly • JAMLA • Soul Council
d  Grand Nationxl/JAMLA recording artist Ian Kelly keeps his foot on the gas with "Soul of a Man", fresh off of last December's collaboration release of "Zion V: The Ballad of Charles Douthit" the latest installment in a series from the JAMLA records General 9th Wonder. "Soul of a Man" is a selection from Ian Kelly's upcoming project "Kells is D.E.A.D" (Determined Evolving Ascending Destined). Reminiscent of 1991's De La Soul album titled "De La Soul is Dead", Kelly is using his art to show his transformation/evolution where as the 3 Plugs refer to the death of the "D.A.I.S.Y." (Da Inner...