• 1979 • 2 chainz • 2-Left • 209 • 36 Chambers • 36 Trap Houses • 4-rax • 427 • 444 • 4two7 • A$AP MOB • A$AP Rocky • A-1 • A-F-R-O • A-Plus • AC3 • Adam Raps • Adelaide • Adidas • Amanda Beane • Amber Marks • Astu • cee lo green • Central California • Cham • Champ Green • Charlie mack • Chase Moore • Chester • chicago • Chow Mane • Chris Brown • Cleveland • clyde carson • colemine records • COLORQUEEN • common • Conway the Machine • Cortez • CPlus • Curren$y • D. Bledsoe • da beatminerz • Dame The Drummer • dbledsoe • deuce eclipse • disable planets • DJ • Dj D sharp • Dom Kennedy • Fantastic • Fantastic Negrito • Fashawn • fashion • Fat$ • Firefly Oshenisis • FutureLoveCult • Havoc • hiphop • Hop • House of Pain • Icelandic • instrumental • Kevin Allen • Khayree • Killah Priest • King Izrell • KingiKeem • krs one • Larry June • LaRussell • Lil Fame • Living Legends • ll cool j • Lo-Fiction • Los Angeles • Louie Vuitton • lovetones • Mach-Hommy • Madvillain • Main Attrakionz • Marciano YR • Mari Taylor • Marketing Kings • Mary J. Blige • maschine • Maya Huyana • Mota Media • Murs • music • Nappy Nina • Nash Npire • ODB • Odd Fututre • Ovrkast. • Styles P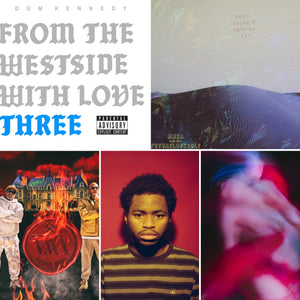 DNA "Friendly Fire" tonite w/ @ammbaataa 9-10 www.ADP.fm @alldayplayfm, new music from @futurelovecult • @ovrkast • @astu.music • @dopeitsdom • @stylesp x @mobbdeephavoc and more 💎's. Tune in #DNA
---
• Cali • california • Central California • Fashawn • Fresno • Hip Hop • planet Asia • Sir Veterano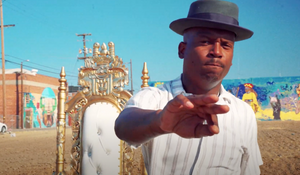 New work from long time DNA friend/affiliate producer Sir Veterano and Fresno Cali MC Fashawn. From the upcoming Fresh Yard Records presents, Fashawn & Sir Veterano "All Hail The King" album featuring @aloeblacc, @elzhi, @planetasiamedallions and @djrevolution. Entirely produced by @sirveterano. Video directed by @yellownguyen.  Below check out our interview with Sir Veterano and his latest release "The Gathering".   https://www.mixcloud.com/DrumsAndAmmo/sir-veterano-the-gathering-interviewlistening-session-hosted-by-ammbaataa/ https://freshyardrecords.com/collections/music
---
• 1979 • 2 chainz • 2-Left • 209 • 36 Chambers • 36 Trap Houses • 4-rax • 427 • 444 • 4two7 • 60 East • 916 • 9th Wonder • A$AP MOB • A-1 • A-F-R-O • A-Plus • Above All • AC3 • Adelaide • Adidas • Age Scott • akai • Al Jieh • Altered Crates • Amanda Beane • Amber Marks • Bryce Savoy • C-Plus • Cali • california • Casual • Central California • Cham • Lo-Fiction • lord finesse • Los Angeles • Mike Tyson • Neighborhood Diamonds • nimsins • no id • Oakland • Rap • Raphael Saadiq • Ras Kass • Toronto • Tyler the creator • Tyranny • Vallejo • vibes • Vocals • Walt Liquor • Werehaus • Zion i
East Oakland-native & Neighborhood Diamond, Bryce Savoy further celebrates his #INDEPENDENCE by dropping his new video! "See No Evil" is Bryce Savoy's 4th visual release of the year, from his most recent project, "Neighborhood Diamonds." Shot & Directed By Chris Lein, the song features Long-Island native, Marcel Allen and is produced by Oakland-based Producer & Rapper, Ashlen Jordan. The video takes place throughout various spots in New York City and gives viewers a glimpse of a day in the life in Bryce's "Neighborhood". Be on the lookout for a string of releases from Bryce throughout the rest of this year....
---
• 36 Trap Houses • Adelaide • Age Scott • akai • Altered Crates • Ammbaataa • Ammbush • Aroma • Aurora Music • bang data • big Krit • Bijan Kazemi • Bilal • Black Thought • Blues • Brainorchestra • Brookfield Deuce • brookkly • Brooklyn • Central California • Champ Green • Chow Mane • Cleo Sol • common • Conway the Machine • Hip Hop • Little Simz • Soul • UK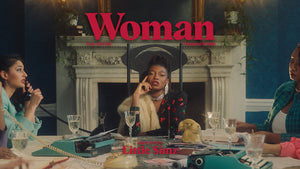 'Woman (Feat. Cleo Sol)' follows on from 'Introvert', marking the first tasters of new full-length 'Sometimes I Might Be Introvert'. The follow-up to the acclaimed 'Grey Area', it's set to arrive on 3rd September and features guest appearances from the likes of Cleo Sol, Obongjayar and The Crown actress Emma Corrin. Of the song, Simz says: "I love it when I see women doing their thing and looking flawless; I'm here for that! It's empowering, it's inspiring; I wanted to say thank you and I wanted to celebrate them." Follow them at:  @gyallikeclee @LittleSimz 
---
• 1979 • 2 chainz • 36 Chambers • A-F-R-O • Altered Crates • anderson .paak • Audio Vandals • Aurora Music • Austan Found • backwoodz studio • bang data • Bells Atlas • Bijan Kazemi • billy woods • Biz Markie • Black • Brainorchestra • Cava Menzies • Central California • Cham • Champ Green • chicago • COLORQUEEN • cumbia • Curren$y • Cutso • cypress hill • D'angelo • D. Bledsoe • DJ Twelvz • Grand Nationxl • Oakland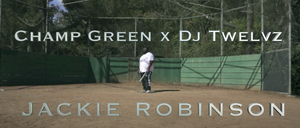 "It's a Baseball game all over the World". Champ Green's philosophy on life is everyone goes through the same things and has the same choices to make. Society is based off of facades and smoke and mirrors for both parties to live in the dark or a fantasy world. The Grand Nationxl MC and Oakland staple DJ Twelvz push the new visuals and the 3rd Single from their brand new album "Pleasantly plump 2" out now. Follow them: @champgreen and @djtwelvz All lyrics written and preformed by : Champ Green  Produced, Recorded, Mixed and Mastered By DJ Twelvz  Video Directed...