• Flii Stylz • Freshyard Records • Sir Veterano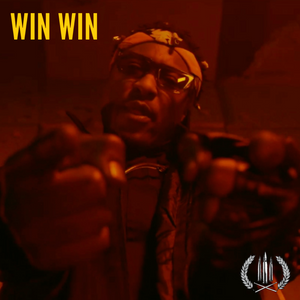 When it comes to the DNA of DNA, these two artist represent and exemplify the foundation Drums & Ammo has been built on. Longstanding Homies/collaborators of Ammbaataa of Drums & Ammo, Flii Stylz and Sir Veterano step back in the pocket with "Win Win" the first single off the upcoming Flii Stylz album "The Choreographer". The album is produced entirely by Sir Veterano dropping soon. Ammbaataa sat down with Flii Stylz for an indepth convo on his upbringing and journey as an all around Artist, peep that HERE. DNA has been rockin with Sir Veterano, one of the most versatile producers you'll ever...
---
• Cali • california • Central California • Fashawn • Fresno • Hip Hop • planet Asia • Sir Veterano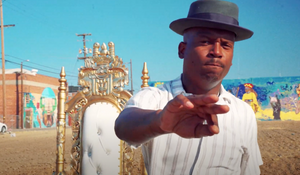 New work from long time DNA friend/affiliate producer Sir Veterano and Fresno Cali MC Fashawn. From the upcoming Fresh Yard Records presents, Fashawn & Sir Veterano "All Hail The King" album featuring @aloeblacc, @elzhi, @planetasiamedallions and @djrevolution. Entirely produced by @sirveterano. Video directed by @yellownguyen.  Below check out our interview with Sir Veterano and his latest release "The Gathering".   https://www.mixcloud.com/DrumsAndAmmo/sir-veterano-the-gathering-interviewlistening-session-hosted-by-ammbaataa/ https://freshyardrecords.com/collections/music
---
• 1979 • 2 chainz • 2-Left • 36 Chambers • 4-rax • 444 • 4two7 • akai • Altered Crates • Amanda Beane • Ammbaataa • Ammbush • anderson .paak • AON Preme • art • ASTU • ATL • Audio Vandals • Austan Found • A_Sarr • Babs • backwoodz studio • Baghead • bang data • bay area • beat • beat tape • Beezy love Bands • Benny The Butcher • beyonce • Bijan Kazemi • Bilal • billy woods • Bishop lamont • Black Thought • Ozer • Professa Gabel • sample • san francisco • San Quinn • Scarface • seattle • shrine • Shugga • Sideswipe • Sir Veterano • The Jealous Guys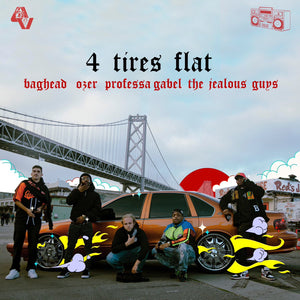 Producer/DJ Baghead enlists some San Francisco's finest for a casual tour through the City's landscape. The Jealous Guys, Professa Gabel, and Ozer assist in Baghead's "4 Tires Flat", a vibed out Soul sample cut consisting of content speaking on the current state of San Francisco's growing gentrification. Yinde of The Jealous Guys: "It's a Black & Brown City they tryna take it from me" which works in contrast to Professa Gabel's "never on a coat tail I'm in a silk robe" lyrics, showing the range of the MC's on the same song. Video directed by Baghead and edited by Oadayday...
---
• 427 • 4two7 • Bishop lamont • california • Casual • Fresh Yard Records • Guilty Simpson • Mitchy Slick • Murs • Phat Kat • planet Asia • Ras Kass • Sir Veterano • Walt Liquor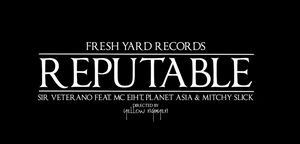 We were introduced to Sir Veterano around 2005 through The Red Bull Big Tune Producer competitions (event created by DJ DV One, Vitamin D, Jake One, Jonathan Moore and Marcus Lalario). Not long after Veterano started establishing his name amongst Hip Hop notables like Skillz, Planet Asia, Ras Kass, and Eminem's supergroup Slaughterhouse. Sir Veterano jumps back in the Hip Hop fold with his latest offering "Reputable " (directed by Yellow Nguyen), a possee cut featuring West Coast Avengers MC Eiht, longtime collaborator Planet Asia and Mitchy Slick. "Reputable" represents the kick off for Sir Veterano's upcoming full length project "The...