• 1979 • 2 chainz • 2-Left • 209 • 36 Chambers • 36 Trap Houses • 4-rax • 427 • 444 • 4two7 • A$AP MOB • A$AP Rocky • A-1 • A-F-R-O • A-Plus • AC3 • Adam Raps • Adelaide • Adidas • Amanda Beane • Amber Marks • Astu • cee lo green • Central California • Cham • Champ Green • Charlie mack • Chase Moore • Chester • chicago • Chow Mane • Chris Brown • Cleveland • clyde carson • colemine records • COLORQUEEN • common • Conway the Machine • Cortez • CPlus • Curren$y • D. Bledsoe • da beatminerz • Dame The Drummer • dbledsoe • deuce eclipse • disable planets • DJ • Dj D sharp • Dom Kennedy • Fantastic • Fantastic Negrito • Fashawn • fashion • Fat$ • Firefly Oshenisis • FutureLoveCult • Havoc • hiphop • Hop • House of Pain • Icelandic • instrumental • Kevin Allen • Khayree • Killah Priest • King Izrell • KingiKeem • krs one • Larry June • LaRussell • Lil Fame • Living Legends • ll cool j • Lo-Fiction • Los Angeles • Louie Vuitton • lovetones • Mach-Hommy • Madvillain • Main Attrakionz • Marciano YR • Mari Taylor • Marketing Kings • Mary J. Blige • maschine • Maya Huyana • Mota Media • Murs • music • Nappy Nina • Nash Npire • ODB • Odd Fututre • Ovrkast. • Styles P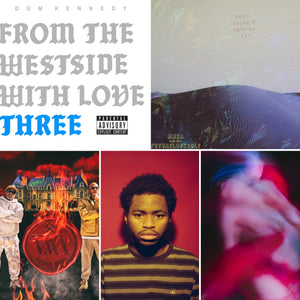 DNA "Friendly Fire" tonite w/ @ammbaataa 9-10 www.ADP.fm @alldayplayfm, new music from @futurelovecult • @ovrkast • @astu.music • @dopeitsdom • @stylesp x @mobbdeephavoc and more 💎's. Tune in #DNA
---
• 1979 • 2 chainz • 2-Left • 36 Chambers • 36 Trap Houses • 9th Wonder • A-Plus • Above All • AC3 • Adidas • Ammbaataa • Ammbush • AON Preme • Audio Vandals • AWGE • Baghead • bay area • Beezy love Bands • Big Hongry • big Krit • Biz Markie • Bledsoe • boot camp clik • Brookfield Deuce • Buffalo • california • Casual • cee lo green • Champ Green • Charlie mack • Cheap limousine • Chow Mane • colemine records • Conway the Machine • Curren$y • D. Bledsoe • Dame The Drummer • Dave East • deuce eclipse • Dialect • Dilated Peoples • disable planets • Grand Nationxl • Ian Kelly • Kev Choice • Rob Woods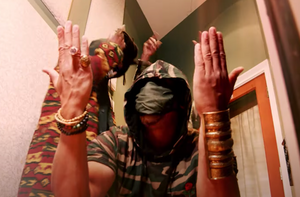 KevChoice recruits fellow Oakland MC Ian Kelly (JAMLA, Grand Nationxl) and Sacramento's Rob Woods for a hands down get busy track "Flatten The Curve", produced by DJ D Sharp (fresh off of heavy production duties on the critically acclaimed Eastshore Highway album). Kev let's us know he's "bringing back that Hip Hop aesthetic", you know it's real when you hear the infamous M.O.P. classic war cry in the background. Shout out to KevChoice and all the other artist's pushing through this pandemic and keeping their creative output ignited. Official music Video "Flatten The Curve" from the album "Social Distancing" produced...
---
• 36 Chambers • 36 Trap Houses • 4-rax • 60 East • 916 • A$AP Rocky • A-Plus • Adelaide • Ammbaataa • AON Preme • ASTU • ATL • Audio Vandals • bang data • BBW • beat • beat tape • Benny The Butcher • big Krit • billy woods • Blu • Buffalo • Champ Green • chicago • Cleveland • common • D'angelo • D. Bledsoe • Dame The Drummer • Dee Jay • disable planets • instrumental • production • RCA • The Alchemist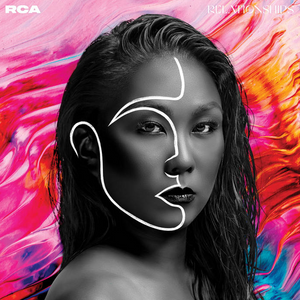 RELATIONSHIPS by RCA Producer RCA delivers the perfect soundtrack for the long drive through California's PCH or anywhere else with the scenic advantage. RCA made early waves with the SF label SWTBRDS creative collective as Art Director, now in the drivers seat on the production side he's able to flex more of his creative muscle. With collab EP on the way with another SWTBRDS alumni D-How the Money Maka, RCA warms up the listeners with his first solo offering "Relationships". Speaking to RCA he breaks down "Relationships" as a project that follows the ups and downs in the cohabitation space....
---
• 2 chainz • 2-Left • 36 Chambers • 36 Trap Houses • 4-rax • 427 • 444 • 4two7 • 60 East • 916 • 9th Wonder • A$AP MOB • A$AP Rocky • A-F-R-O • A-Plus • Adelaide • Adidas • akai • cypress hill • D'angelo • D. Bledsoe • da beatminerz • Dilated Peoples • dirty diggs • disable planets • DJ • lovetones • lowrider • M.O.P. • Mac Dre • Mach-Hommy • Main Attrakionz • production • Squadda B
New visuals from frequent DNA collaborator Squadda B AKA Chapter 1 off of his latest release "Return of the DOG" download HERE.  Produced by Squadda B, Shot by @90xvision Instagram: @90xvision www.90xvision.com  
---
• 1979 • 2 chainz • 2-Left • 36 Chambers • 36 Trap Houses • 444 • 916 • 9th Wonder • A$AP MOB • A$AP Rocky • A-Plus • Above All • AC3 • Adelaide • akai • Altered Crates • Amanda Beane • Ammbaataa • Ammbush • anderson .paak • AON Preme • art • ASTU • ATL • Audio Vandals • Austan Found • AWGE • A_Sarr • Babs • bang data • bay area • beat • beat tape • Beezy love Bands • Benny The Butcher • beyonce • big Krit • Bilal • billy woods • Biz Markie • blackmoon • Blu • Blues • boot camp clik • Brainorchestra • brookkly • Brooklyn • Buffalo • C-Plus • california • Casual • Cava Menzies • cee lo green • Charlie mack • Chase Moore • Chester • chicago • Chow Mane • Cleveland • colemine records • COLORQUEEN • common • Conway the Machine • cumbia • Curren$y • cypress hill • D'angelo • da beatminerz • Dame The Drummer • dapper dan • Dave East • Dee Jay • def jam • detroit • deuce eclipse • Dialect • Dilated Peoples • dirty diggs • disable planets • DJ • DJ Critical Hype • DJ Fresh • dj muggs • DJ Platurn • DJ Premier • DJ Tiger • Dragon School • drums • Earmilk • East Oakland • Eminem • eric b • EVE • Everlast • Evidence • Fantastic Negrito • fashion • Fat$ • Firefly Oshenisis • Firing Squad • Fresh Prince • funk • gangstarr • GetBenny • GoodSense • Graff • Grammy • Grieselda • Griselda • Gucci • gza • Harlem • Hempsted • Hieroglyphics • Hip Hop • hiphop • House of Pain • Iceland • Icelandic • iLL Camille • instrumental • ishgoswish • JAke one • jamla • Jay Electronica • jay z • Jazzy Jeff • Jordan Garrett • JoyFACE Records • Keese Sama • Kendrick Lamar • Khayree • KingiKeem • Kool G Rap • krs one • La Costa Nostra • Lil Fame • Living Legends • ll cool j • Lo-Fiction • lord finesse • Los Angeles • Louie Vuitton • lovetones • lowrider • M.O.P. • Mach-Hommy • Marciano YR • Marketing • Marketing Kings • Mary J. Blige • maschine • Mike Tyson • mobb deep • monophonics • Mota Media • mpc • music • Mustafa The Poet • Nash Npire • New Orleans • Newark • Nicagura • Nikkle 9 • nimsins • Nipsey Hussle • no id • North carolina • nowaah the flood • NYC • oakland • Oakland Faders • Odd Fututre • Omer • Organized Konfusion • PA • Pablo Circa • pete rock • pharaohe Monche • philly • planet Asia • Please don't be dead • Plee Water • portishead • prhyme • Producer • production • protools • psychedelic • public enemy • Queens • rakim • Rap • rapsody • Ras Kass • Remix • REvenge • Richmond • roc marci • Roc Marciano • Roxanne Shante • Royce da 5'9 • Run DMC • RZA • Sac • Sacramento • Salaam Remi • Same Shit • sample • san francisco • San Quinn • seattle • Shabazz Palaces • Shaolin • Shkool Yard • Shugga • Sideswipe • smif and wesson • soul • Souls of Mischief • Soundcloud • Spotify • Stimulate • Street art • Styles P • Sunspot Jonz • Tajai Massey • The Alchemist • The Architect • The Conga Room • The Last Days of Oakland • The Mekanix • The Premier Hussle • Tidal • Too Short • Toronto • transistor sound studio • TRKRNR • Tyler the creator • Tyranny • Vallejo • Video • Walt Liquor • westside gunn • wiz khalifa • wu tang clan • Xana SoulSearcher • YArd Massive • Yared Kiflai • yelawolf • Young Roddy • zell • Zell DMR • Zion i
  From the upcoming LP "Black on Purpose", the new Single 'Comin' Outta The Rain' By Salaam Remi & Bilal available now on all streaming platforms. Louder Than Life Records 2020 ⁣⁣⁣ Directed By Salaam Remi & NEWD4Y JOVI https://www.instagram.com/salaamremi/ https://www.instagram.com/bilalmusic/ Visit: www.Blackonpurpose.org