• Bay Area • Dance • frequencyexclusive • Hip Hop • Soul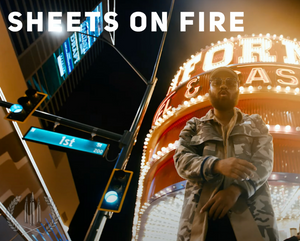 Artist/Producer frequencyexclusive releases new visuals "Sheets On Fire", the second single off the debut project entitled "Pretty Pussy & Sunsets" which is set to release February. Ammbush, Creative Director of Drums & Ammo was introduced to frequencyexclusive 10 years ago after the release of a song/video FE produced, "Brand Spanking New" (PSD featuring Symba). Drums & Ammo connected with frequencyexclusive for an exclusive (pun intended) interview covering his upbringing, influences and some of his journey as an Artist fine tuning his Life and craft. FE: My name is frequencyexclusive aka exclusive. The majority of my childhood was spent between Oakland...
---
• bay area • d.bledsoe • Grand Nationxl • hip hop • nobl • production • rap • rich & saucy • richmond • soul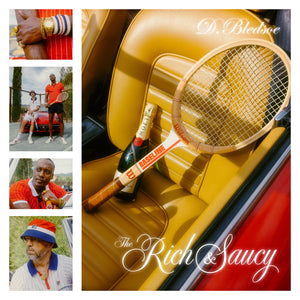 Drums & Ammo "Now You Know" Show with NOBL and D.Bledsoe breaking down their latest release "The Rich & Saucy- EP". Hosted by Ammbaataa.
---
• Bay Area • Brownsville KA • Funk • King Izrell • LaRussell • Phesto • Production • Samples • Soul • Tope • Wiki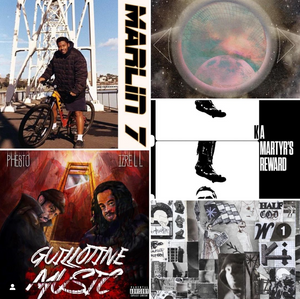 Catch DNA "Friendly Fire" tonite w/ @ammbaataa 9-10pm www.ADP.fm @alldayplayfm new music from @brownsvilleka / @imdbledsoe / @larussell / @izrell & @phestohierosoul / @wikset and more, tune in ⚡️#DNA
---
• 36 Trap Houses • Adelaide • Age Scott • akai • Altered Crates • Ammbaataa • Ammbush • Aroma • Aurora Music • bang data • big Krit • Bijan Kazemi • Bilal • Black Thought • Blues • Brainorchestra • Brookfield Deuce • brookkly • Brooklyn • Central California • Champ Green • Chow Mane • Cleo Sol • common • Conway the Machine • Hip Hop • Little Simz • Soul • UK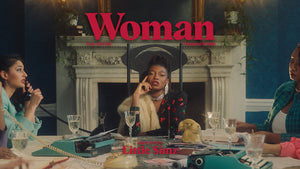 'Woman (Feat. Cleo Sol)' follows on from 'Introvert', marking the first tasters of new full-length 'Sometimes I Might Be Introvert'. The follow-up to the acclaimed 'Grey Area', it's set to arrive on 3rd September and features guest appearances from the likes of Cleo Sol, Obongjayar and The Crown actress Emma Corrin. Of the song, Simz says: "I love it when I see women doing their thing and looking flawless; I'm here for that! It's empowering, it's inspiring; I wanted to say thank you and I wanted to celebrate them." Follow them at:  @gyallikeclee @LittleSimz 
---
• Art • ASTU • Bay Area • Beauty • Black • Creative • Lara Kar • Oakland • Soul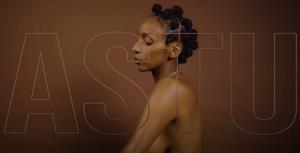 New Art from Astu, "Motion" is a song that was recorded for her latest release "Alters" but remained a stand alone song. Video Directed & produced by Astu. Beautiful imagery and art exploring Black sexuality in all facets. More inspiration when the World needs it the most. "Motion" is available HERE on all streaming platforms. https://www.astumusic.com/​ Director of Photography - Lara Kaur https://www.larakaur.com/ ​ Assistant Directors - Amelia Alemayehu https://www.instagram.com/a_meli_a__/​ Mellat Makeda https://www.instagram.com/mellatmakeda/ ​ AC/Co-Director - Dee https://www.instagram.com/danielleder...​ Creative Director - Paris Luv https://www.instagram.com/parisluvsuu /​ Lighting - Pablo Circa https://www.pablocirca.com/​​ Editor - Zoë Mountain https://www.zoemountain.com/​​ Color - Sean Wells https://www.roastnpost.com/​...