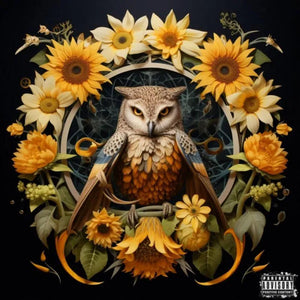 PG County's very own Christina Shaunta, formally known as Dutchess aka Backwood Sweetie has released her first EP after an amazing three-album run. Featuring production and soulful sampling from Gunnar, Skip The Kid, and engineering from K!NG jvmes. Christina Shaunta came back hot onto the scene with the record Christina Shauntay released in 2021 based on her god-given name after her 6-year hiatus from music. Her debut under the name Backwood Sweetie was greatly and widely received by fans of hip-hop and great storytelling. In years prior she was known as Dutchess or Dutchie and would make self-proclaimed "Smoking music". But in those years of her break and her experience becoming a mother...
---
• Brady Went Crazy • Cal Harris • MollyBeCoolin • Mook • Oakland • Richmond • Westside Lem • World Went Crazy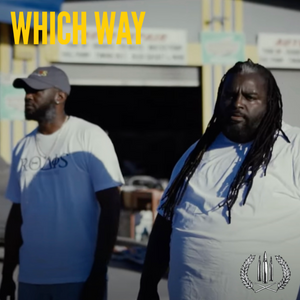 The World Went Crazy crew isn't letting off the pressure with new visuals for the latest single "Which Way" with Cal Harris featuring Mook. It's songs like these that remind me why I rocked with WWC on the Drums & Ammo "Friendly Fire" Radio Show. "Road trippin got a couple shows along the way, the man hours you put in will define your wage", Dions Lane with blue collar bars that continue to separate World Went Crazy from the pack. World Went Crazy fuses their musical backdrops with a classic feel the same way they fuse the verses with jewels and...
---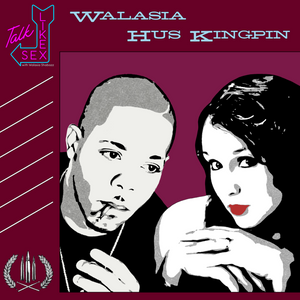 TALK LIKE SEX is a monthly column on desire, lust, love, and non-traditional partnerships with host Walasia Shabazz. This is your disclaimer that adult content and themes are included each and every month - so young children and teens aren't the audience for this fare. Adults 18+, please join us for this intimate conversation. Visit noorscience.medium.com for the #TalkLikeSex column with additional, adult-themed photography & artwork.      Considered a favorite MC among many of his rap and Hip Hop "peers" Hus Kingpin is often named by woman fans of the genre as one of the most attractive artists...
---
• Czarheel • Del • Just Corey • MF DOOM
Producer Just Corey comes through with "Night Knight" the remix - featuring DEL and DOOM. Video directed by Czarheel Subscribe to Just Corey's Youtube Channel  Follow: @Czarheel
---
• Ghostface • Raekwon • Wu-Tang
Mind-blowing that Raekwon's masterful album Only Built For Cuban Linx turns 28 today. In celebration, I've compiled a nearly-comprehensive playlist of all the samples, available on TIDAL. There are a couple of gems too dusty & deep for the Tidal waters, for whatever reason these did not appear on the platform. When looking at the list of known samples for this album, CB#5 by Ralph Vargas & Carlos Bess, recorded in 1993, is a mysterious piece to the question "where did RZA find that funky drumbreak?!". Bess & Vargas aka D-Boy Music acted as session musicians for Hip Hop &...